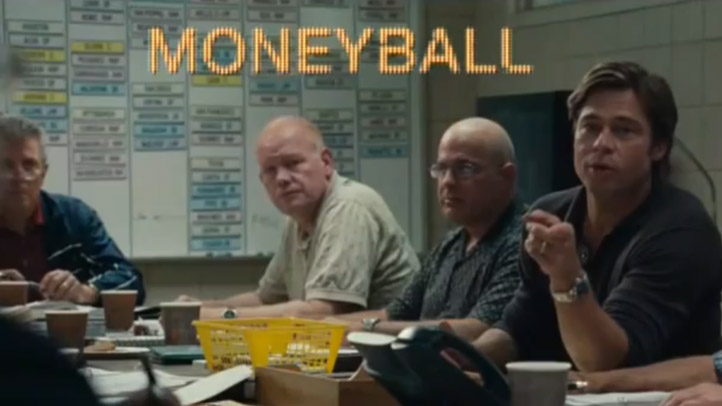 Rightfully so, the movie about Oakland A's General Manager Billy Beane and his innovate way to pick ballplayers is going to debut in the East Bay.
According to the San Jose Mercury News, "Moneyball" will premiere at Oakland's Paramount Theater on Sept. 19. That is four days before the movie is supposed to open nationally.
Billy Beane says he will be at the premiere, though Sony Pictures will not confirm if Brad Pitt, who plays Beane in the movie, will be there.
"Moneyball" also stars Jonah Hill as Beane's Assistant General Manager and Phillip Seymore Hoffman as then A's Manager Art Howe.
The movie follows Beane's use of a certain form of statistics -- made prevalent by seamhead and statistician Bill James -- to draft players. He began implementing the system in 2002. Since then the A's have made the playoffs twice, in 2003 and 2006.
They have never won a World Series using Beane's adopted system.