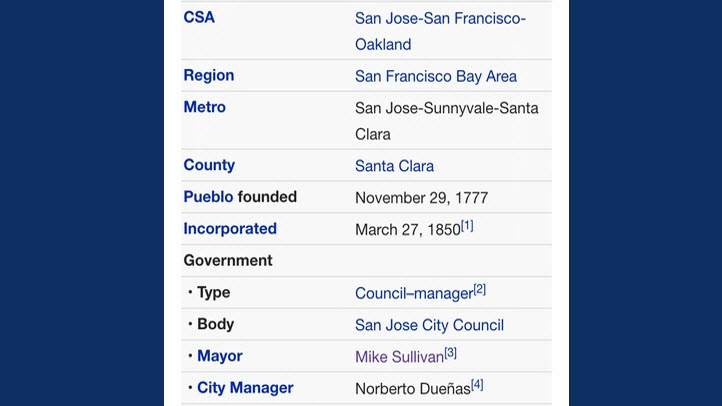 A mysterious prankster has been altering the Wikipedia entry for the city of San Jose, and it appears the Stanley Cup Final taking place in the city may have something to do with it.
The Wikipedia entry for San Jose has been altered in recent days. The page had listed Mike Sullivan, a former hockey player for the Pittsburgh Penguins and the team's current coach, as the city's mayor as of Saturday morning. It looks to be a jibe against the San Jose Sharks, who are facing off against the Penguins in the Stanley Cup Final.
By Saturday evening, the troller's edits seem to have been fixed and the real mayor, Sam Liccardo, was listed in his correct position.