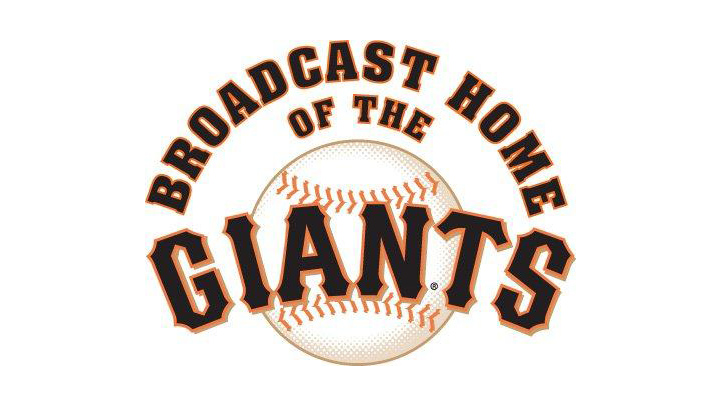 In its seventh season as the broadcast home of the San Francisco Giants, NBC Bay Area today announced it will air 15 regular season primetime baseball games and two spring training games in 2014. The schedule includes three games against the 2013 A.L. West Champion Oakland Athletics and four games against N.L. West rival Los Angeles Dodgers.
The NBC Bay Area games will feature Emmy Award winning Mike Krukow and Hall-of-Famer Jon Miller in the broadcast booth. As they have in previous years, Comcast SportsNet Bay Area will provide production services for the NBC Bay Area games and all games will be presented in full HD.
In addition, NBC Bay Area will broadcast "Giants Clubhouse" a half-hour program hosted by NBC Bay Area Sports anchor Geraud Moncure taking viewers behind the scenes of Giants baseball with exclusive interviews and all access feature segments. The show is scheduled to air monthly throughout baseball season, Saturday's at 6:30 pm starting on March 29.
Here is a complete schedule of NBC Bay Area Games (subject to change):
Spring Training Games
Sat. Mar 15
3:00pm
Oakland A's
Thur. Mar 27
7:00pm
Oakland A's
Regular Season Games
Fri. Apr 11
7:00pm
Colorado Rockies
Wed. Apr 16
7:00pm
L.A. Dodgers
Fri. May 9
7:00pm
@ L.A. Dodgers
Fri. May 16
7:00pm
Miami Marlins
Fri. May 23
7:00pm
Minnesota Twins
Fri. June 6
7:00pm
N. Y. Mets
Fri. June 20
6:30pm
@ Arizona D-Backs
Thur. June 26
7:00pm
Cincinnati Reds
Mon. July 7
7:00pm
@ Oakland A's
Fri. July 11
7:00pm
Arizona D-Backs
Fri. July 25
7:00pm
L.A. Dodgers
Mon. July 28
7:00pm
Pittsburgh Pirates
Fri. Aug 15
7:00pm
Philadelphia Phillies
Sat. Aug 30
6:00pm
Milwaukee Brewers
Fri. Sept 12
7:00pm
L.A. Dodgers