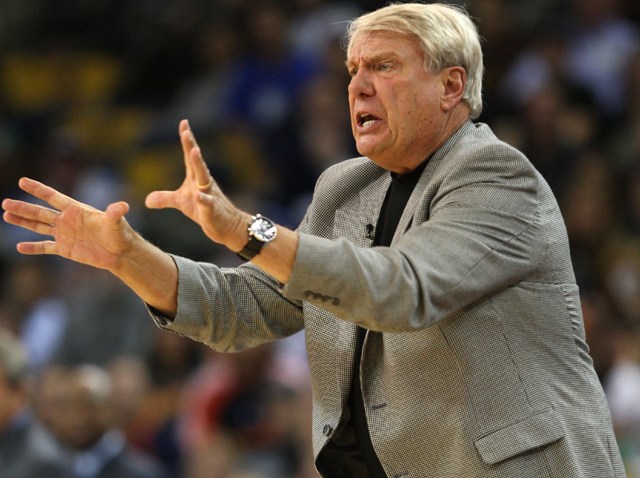 Don Nelson doesn't drive a very hard bargain in his old age.
Going in to the final year of his contract as coach of the Golden State Warriors claimed to the San Francisco Chronicle that he told Golden State management, "I would like to give the Warriors one more year (after this year) that will cost the team nothing."
"Whether it's coaching or carrying bags, whatever, it doesn't matter," Nelson said.
Coaching or carrying bags, whatever. Can Don Nelson play starting forward or guard?
I ask because current starting forward Stephen Jackson is once again harping away on that trade demand. The Warriors' leading scorer and best defender demanded a trade earlier this month and was fined $25,000 by the NBA for doing so. "Don't ask me questions I already answered," Jackson said Monday at a team media function. "I feel the same way I felt last time. Y'all know I got fined, so don't ask me the questions if you don't want me to get fined."
Maybe Stephen Jackson should ask if that coach who doesn't want his salary would maybe pay the fine for him.
Joe Kukura is a freelance writer who would coach the Los Angeles Lakers for free, just to make sure they don't win another title.
Copyright FREEL - NBC Local Media