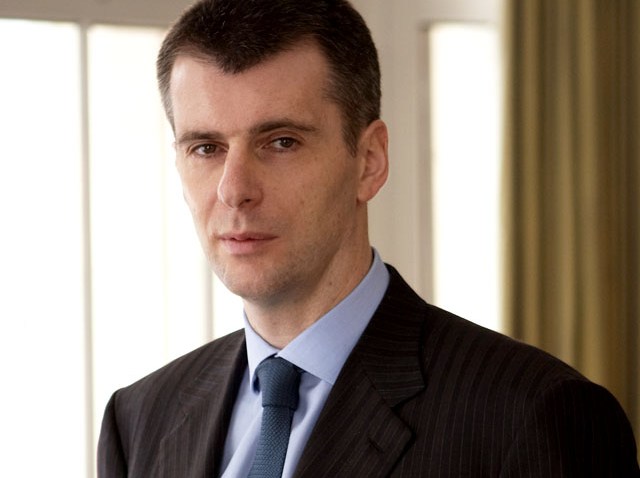 New Jersey Nets owner and Russian billionaire Mikhail Prokhorov plans to challenge Vladimir Putin for the presidency of his homeland.
The colorful Prokhorov, Russia's third-richest man with a net worth estimated at $18 billion, said he was emboldened by the sudden vulnerability of Putin, who has been the target of growing demonstrations throughout the nation.
"This is the most important decision of my life," Prokhorov told reporters in Moscow.
Prokhorov quit as leader of the Pravoye Delo, or Right Cause, party on Sept. 15, accusing President Dmitry Medvedev's administration of blocking his party's preparations for parliamentary elections in December, according to Bloomberg News.
Protesters decry the elections that saw the party of Putin and his protege Medvedev maintain a slim majority in parliament. Accusations of ballot stuffing and voter suppression have led Russians, including former Prime Minister Mikhail Gorbachev, to call for new elections.
The presidency, which Putin plans to reclaim from Medvedev in a possible job swap, is on the ballot in March.
Prokhorov will need two million signatures to get on the ballot. He told reporters he isn't afraid of taking on Putin, even though other oligarchs who have run afoul of the onetime KGB agent have not fared well, including currently jailed former oil baron Mikhail Khodorkovsky. But some critics have suggested Prokhorov's work in the Right Cause Party was orchestrated by the Kremlin as a means of controlling opposition to Putin.

Prokhorov said the very reason he quit the party was that it had become a "puppet party."
Prokhorov, who is 46 and stands 6 feet 8 inches tall, made his fortune in investments and precious metals. He bought the New Jersey Nets in 2010 for a reported price of $200 million.
New York University Professor Mark Galeotti, of the school's Center for Global Affairs, said the jury is still out about whether Prokhorov is a serious rival to Putin or a means of "fragmenting the opposition." If he is serious about running, he has the money and name recognition to mount a serious campaign, Galeotti said.
"There is a real opportunity for Prokhorov," Galeotti said. "People are waiting to see, is he just coming up again as a Kremlin stooge or is he serious?"