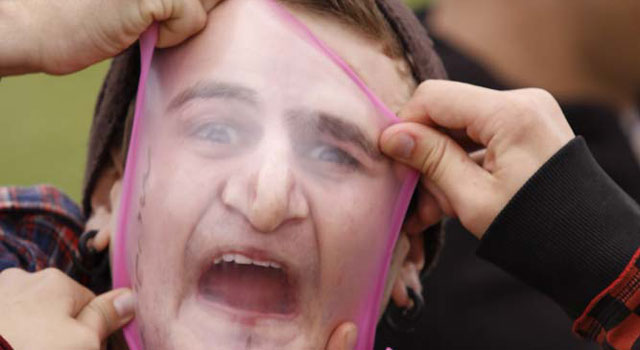 In the one game Robert Griffin III has faced the 49ers, it wasn't a pleasant outcome for the young Washington quarterback.
Last season RG III was sacked four times and completed just 16-of-26 throws for only 118 yards, no touchdowns and an interception. He did scramble four times for 27 yards, but he was largely ineffective in a 26-6 49ers victory in Washington.
Now the 6-4 49ers get ready to face Griffin again this Sunday at Levi's Stadium, and Griffin again is the focal point of his team's offense.
After a sensational rookie season in which he had a quarterback rating of 102.4 and led his team to the playoffs, RG III has struggled since a knee injury suffered late that season that limited his mobility. Last season his QB rating fell to 82.2 as he was sacked 38 times in 13 games while throwing 12 interceptions vs. 16 TD passes. This season he's improved somewhat from 2013, with a rating of 88.0, but he's missed time because of injuries while also losing his starting spot to Kirk Cousins and former 49ers backup Colt McCoy.
Griffin has thrown just two TD passes with three interceptions and has been sacked 15 times in four starts for the 3-7 Washington team.
Still, Griffin is a talent, and when he's on his game he should be a challenge for the 49ers defense, which is still dealing with injuries in its secondary.
Against the Texans this season, RG III was 29-of-37 for 267 yards. Against the Vikings, he was 18-of-28 for 251 yards.
"Always had great admiration for Robert's talent, his execution," said 49ers head coach Jim Harbaugh this week in a news conference. "He's extremely gifted as a pocket passer. When he's out of the pocket he's very dangerous to run or throw on the run. … Gifted in terms of reads and keeps. He's got arm strength and accuracy. He's an outstanding player."
Griffin has some dangerous receivers, too, in former Eagle DeSean Jackson (40 catches for 819 yards and four TDs) and Pierre Garcon (43 catches for 464 yards and three TDs).
Griffin is coming off a loss to Tampa Bay in which he wasn't sharp, throwing two interceptions in a 27-7 loss.
After that loss, Griffin said he needed to continue to play better, but also said the whole team needs to be better – which some interpreted as a knock on his teammates. Griffin responded by writing on his Facebook page that "I would never throw my teammates under the bus!" and has discussed his comments with them.
"We are all focused on the same thing: winning, staying together and beating San Francisco," Griffin told reporters.
On paper, however, it looks as if RG III and his offensive mates might be overmatched against a San Francisco defense that came up big in a victory over the Giants last week, with five interceptions of Eli Manning and a better pass rush with the return of Aldon Smith.
Griffin has watched the film and knows the 49ers will be difficult to beat at home.
"Very tough defense," he said. "They make you earn every single thing you get. They don't give up a lot of big plays and they play with passion. So we are going to have to match that going into their house and they are not going to make it easy for us."