Photographer Jeff Chiu took this amazing photograph of a fan catching a home run with his left hand while holding a baby at Sunday's Giants-Rockies game at AT&T Park.
The catch came during the third inning. The fan later walked away calmly as people cheered him on, both baby and ball safe in his hands.
Here's a close up of the moment. Best Father's Day catch ever?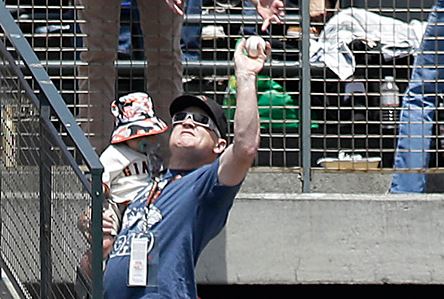 Here's a video of the catch: