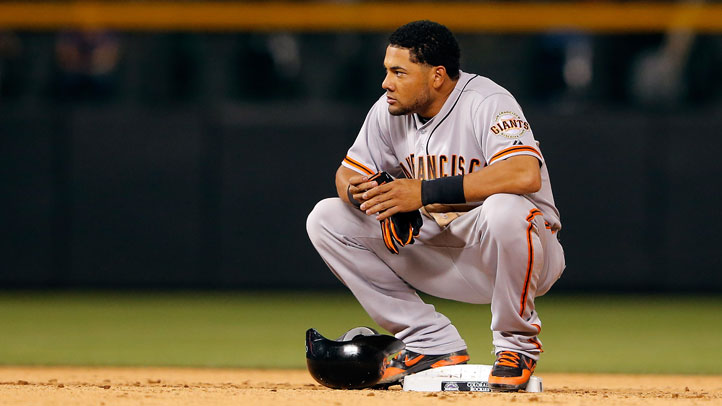 After plenty of speculation, it's officially official: no Melky Cabrera for the Giants in the playoffs.
Bruce Bochy confirmed on Thursday that Melky wouldn't re-join the team for the postseason, even when his suspension was up.
"We're moving forward without Melky," Bochy said.
The statistical, objective response to this is "WHAT?" That's because Melky crushed the ball in the first half, was one of the best hitters in the National League, looked like an MVP candidate and helped to keep the Giants afloat until Buster Posey put them on his back and carried them to a divisional title.
The subjective opinion is a different ballgame though: the Giants played good baseball after Melky left and it's become clear that the leaders in the team's clubhouse aren't happy with the way Melky's suspension went down and how he handled it with his teammates.
Chemistry can be overblown in a game like baseball, but to ignore chemistry when making a decision about a team like the Giants -- it almost feels like chemistry is what carried them to the 2010 title, stupendous pitching aside -- doesn't make sense.
And it's certainly not Bochy's style. Besides, the team's been red hot since Melky's departure and actually cruised past the Dodgers despite L.A. adding good players and the Giants losing a good one.
As an added bonus, now the team gets to keep playing baseball and not worry about answering questions about Melky's status.
If they make it to the NLCS and can't hit, however, expect plenty of second-guessing, even if it's really not warranted.