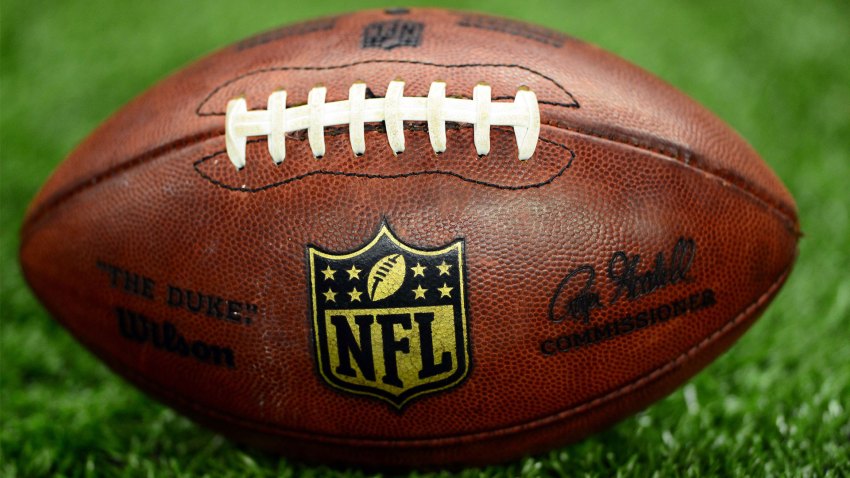 OAKLAND – Raiders edge rusher Khalil Mack entered Sunday night's game on a tear. He had four sacks in three games heading into a huge AFC West showdown with Denver.
That roll continued with another dominant showing in a 30-20 victory over the Broncos at Oakland Coliseum. He added two more sacks to his tally, including one that turned this game on its ear midway through the fourth quarter.
The Raiders held a 10-point lead at the time, when Mack beat Denver left tackle Russell Okung off the edge with some technical savvy.
"I stabbed inside because I knew he was going to bite on it," Mac said. "Then I came outside and tried to get the ball out."
He was successful in that effort. Mack popped the ball free from Denver quarterback Trevor Siemian, and used brute strength to recover his own forced fumble at the bottom of the pile.
The Raiders turned that takeaway into seven points on a 1-yard touchdown run from Latavius Murray to go up 17 points. That was too high a mountain for Denver to climb, and put the Raiders on track to win a pivotal division game.
"You get guys that know how to make plays at the right time," quarterback Derek Carr said. "Khalil is top five pick for a reason. He's the franchise for a reason. … He made a big play for us."
That wasn't the only one. Mack had another sack earlier for a 9-yard loss that slowed a third-quarter Broncos drive.
He now has seven sacks, including six in the previous four games, and is just 2.5 sacks behind league leader Von Miller.
King, Holmes play catch: Raiders punter Marquette King won the battle for field position on Sunday against Denver, including a pair of punts sent high that Andre Holmes downed inside the 5-yard line.
It was another banner day for King, celebrated good punts intimidating Von Miller's dance from a "Madden 17" video game commercial. That's typical King, as was his ability to pin 'em deep time and again.
"I mean, this is what I do," King said. "I practice hard every day, I got the best special teams coach in the league. One of the best long-snappers to make my job easy and this is something I got to do (well)."
New dances are also part of the package.
"I was just riding a bronco and having a little fun," King said. "I don't do it to taunt, I just do it out of fun. Everybody is having fun. Everybody is picking things up. It is a huge family and that is something I've noticed since I came in to the NFL in 2012. It has been pretty cool."
Broncos upset with officiating: The Raiders were penalized an NFL record 23 times in last week's win over Tampa Bay. They cut that sum by nearly two-thirds, with eight infractions costing 72 yards.
Denver had a tougher time with the officials, with 12 penalties for 104 yards. There were seven flags called on the Broncos pass defense, including a few pass interference calls in the end zone that put the Raiders at the Denver 1.
The Broncos weren't thrilled with the outcome, and expressed their dissatisfaction in not-so-subtle ways.
"We'd make a big play and come back and get a penalty, they throw one on us, we get a stop, they give them the penalty," Broncos safety T.J. Ward said. "It's frustrating when you have to go against two teams."
This 'n that:The Raiders are 7-2, off to their best start since 2001. They beat the Broncos at home Sunday night for the first time since 2010 … The Raiders ran for 218 yards against Denver, the largest total allowed by the Broncos all year. … The Raiders started the game with four straight three-and-outs, and have seven on the night. … Reggie Nelson recorded his third interception to seal the Raiders victory, which was his fifth takeaway this season. That's the second highest total in the NFL this season. …Sebastian Janikowski hit three field goals in the victory, including the 400th of his career.
Copyright CSNBY - CSN BAY