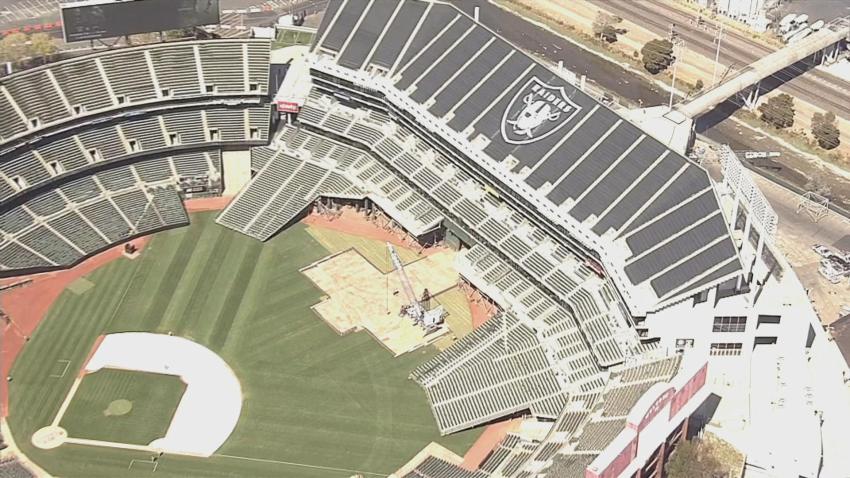 Oakland will continue the fight to keep the Raiders from decamping to Las Vegas despite a decision by Nevada officials to use $750 million of public money to finance a new stadium deal, the city's Mayor Libby Schaaf said Friday.
Schaaf issued the statement after the Southern Nevada Tourism Infrastructure Committee voted Thursday to send a financing plan for the proposed $1.9 billion stadium to Nevada Gov. Brian Sandoval for consideration.
"Oakland is neither rolling over, nor giving up," Schaaf said.
She vowed to continue working with the Raiders "to iron out a deal that works for the team, the league, the fans and the taxpayers in Oakland."
She seemed to acknowledge, however, that Oakland residents might not support keeping the famed NFL team at any price.
"There is a long and complicated history between this team and this city," she said. "We've learned from the mistakes of the past and we won't repeat them."
The Las Vegas stadium deal hinges on a proposed Clark County hotel tax increase and the entire plan needs state legislative approval.
Jim Wunderman, president and CEO of the Bay Area Council, a business group that weighs in on public policy, also issued a call to action.
"We need to call Las Vegas' bet and fight like crazy to keep the Raiders in Oakland," Wunderman said. "We watched the Raiders leave once and we shouldn't let them go again without fighting our hardest to keep them."
Copyright BAYCN - Bay City News