Some well-known names and are expressing interest in buying the Los Angeles Clippers after NBA Commissioner Adam Silver served current owner Donald Sterling with a lifetime ban and said he would call on other franchise owners to vote to force Sterling to sell the team.
Sterling, 80, purchased the then-San Diego Clippers for $12.5 million in 1981. The franchise is now worth at least $575 million, according to Forbes. That figure is expected to rise once the Clippers' local media rights deal expires after the 2015-16 season.
The Clippers are coming off the two best regular season performances in franchise history and feature some of the league's most exciting players in Chris Paul and Blake Griffin. Once a perennial doormat, the franchise now consistently ranks in the top-10 in attendance and boasts the fifth largest television audience in the NBA.
All of these factors make the Clippers an attractive buy for a number of wealthy individuals. Here is a list of potential suitors who could make a play for the team:
Oprah Winfrey, Larry Ellison and David Geffen: This power trio is worth an estimated $59.2 billion. Geffen's office confirmed that he Ellison and Winfrey are interested in the Clippers.
The music and film mogul reportedly tried to buy the Clippers in 2010 but his offer was not accepted by Sterling. Geffen said he and Ellison would run the team while Winfrey would be an investor.
Rick Caruso: The billionaire real estate developer of The Grove and The Americana at Brand is reportedly interested in leading a group of investors to purchase the Clippers. Caruso told the Los Angeles Times, "Whether it's me or somebody else, clearly there needs to be new ownership."
In 2012 Caruso planned to make a bid for the Dodgers but dropped out of the running when Frank McCourt did not offer to sell the parking lots surrounding Dodger Stadium.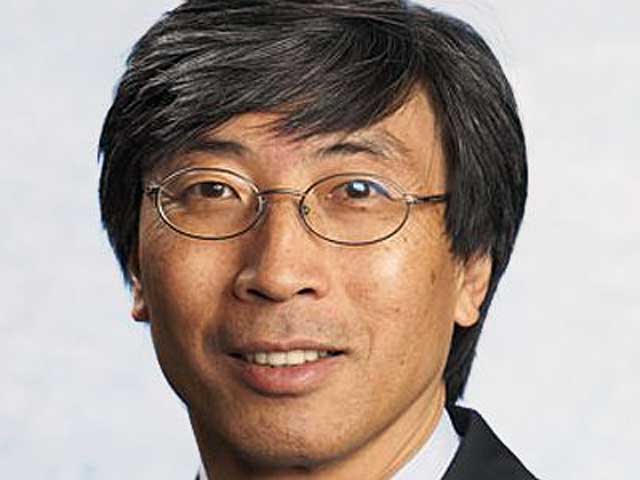 Patrick Soon-Shiong: He's the richest man in Los Angeles and is reportedly interested in purchasing the Clippers. An avid sports fan, Soon-Shiong bought Magic Johnson's 4.5 percent stake in the Lakers back in 2010 for an unknown price.
Like Caruso, Soon-Shiong was in the running to purchase the Dodgers before being outbid by Johnson and the Guggenheim Partners group.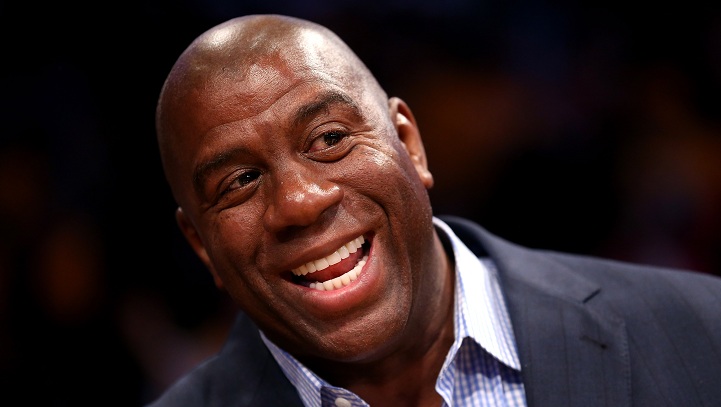 Magic Johnson: Could Magic trade in his allegiance to the purple and gold for a stake in the Clippers? With financial backing from fellow Dodgers owners Guggenheim Partners that is a distinct possibility.
On Sunday Johnson said Sterling "shouldn't own a team anymore" and a report from Adrian Wojnarowski of Yahoo Sports said "Magic's absolutely interested."
NBA Commissioner Adam Silver has thrown his support behind Johnson owning an NBA franchise. "Magic Johnson knows he's always welcome as an owner in this league," Silver said at a press conference Tuesday. "He's been a part owner in the past of the Los Angeles Lakers and is always welcome and a close friend of the NBA family."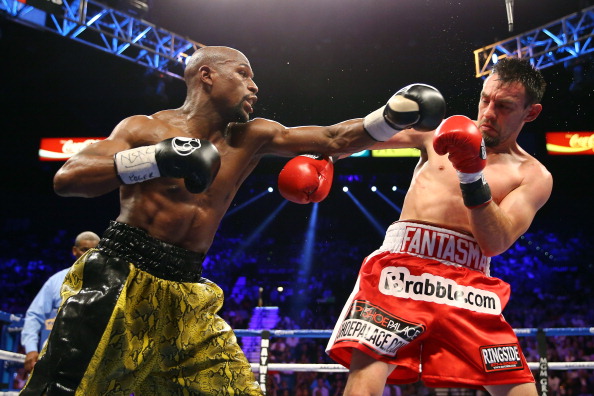 Floyd Mayweather Jr.: Preparing for his fight at the MGM Grand Saturday night, the brash boxing superstar told reporters that he's "very, very interested in buying the Clippers."
"I can't come in talking about Mayweather only gonna get 3 percent, 4 percent," he said. "I got to get a solid percentage."
Mayweather is a regular at Clippers and Lakers games.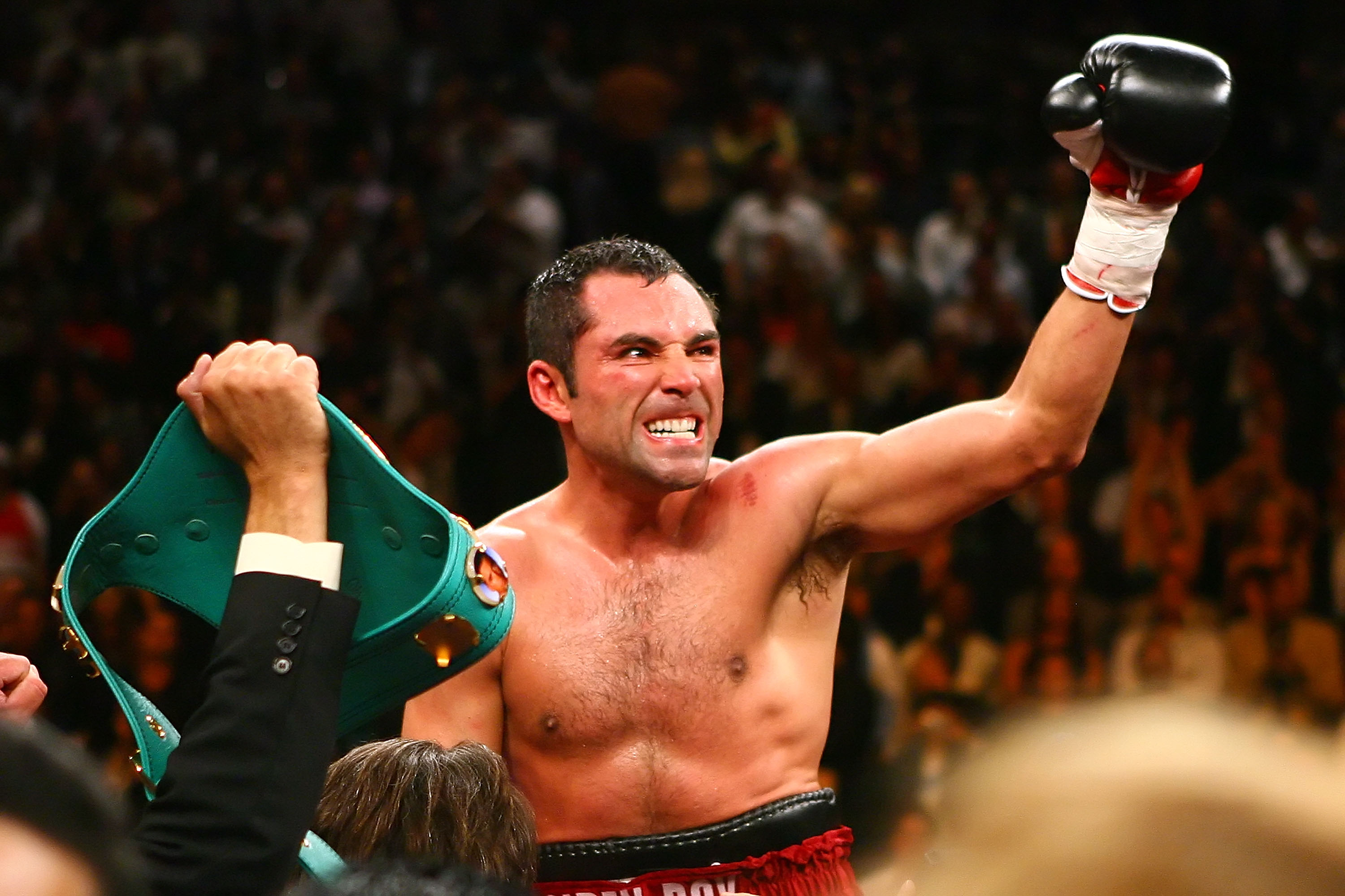 Oscar De La Hoya: Another boxer is throwing himself into the ring for a chance to own the Clippers. De La Hoya has come out publicly to announce he wants to have a piece of the franchise.
"I was born and raised in Los Angeles, I know what it takes to run a successful sports entity and nothing would make me happier than to bring an NBA Championship home to Southern California sports fans," De La Hoya said.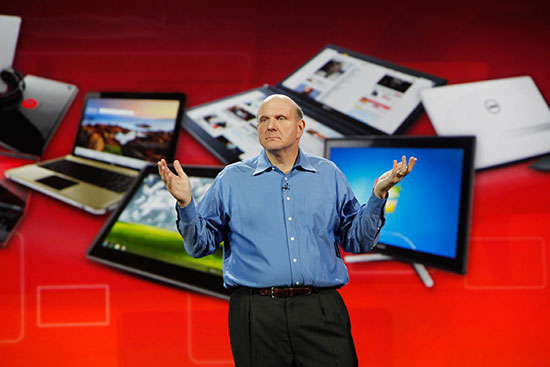 Chris Hansen and Steve Ballmer: Former Microsoft CEO Ballmer and investor Hansen tried to start building a new sports arena in Seattle to tempt an NBA franchise back to the city. There is speculation that the powerful duo could attempt to purchase and relocate the Clippers.