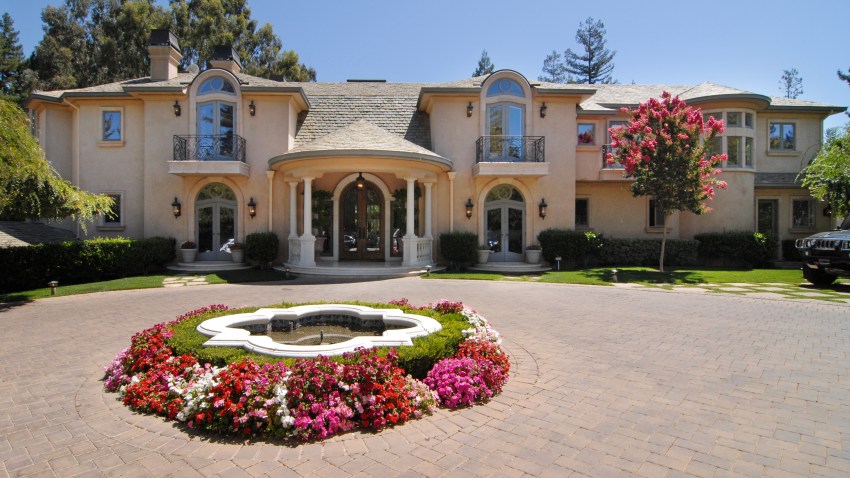 Does the 49ers off season have you clamoring for yesteryear when Joe Montana was throwing slants to Jerry Rice?

You can use your checkbook for some real estate therapy and intercept yourself a great piece of 49ers' memorabilia.

The house that Super Bowls -- and maybe "Dancing With the Stars" -- built for 49ers' legend Jerry Rice is on the market.

The 16,180-square-foot house in Atherton features eight bedrooms and eight full bathrooms and three partial bathrooms.

The home also has a pool, Versace limestone floors, a seven car garage and is ho a "famous" street in Atherton.

It was built in 2001 during Rice's first year with the Oakland Raiders.

And it can be yours for the estimated monthly payment of $81,658 or $13,888,000 up front. That is if the pending sale falls through.
To see images of the home or the full listing, visit Trulia's website.