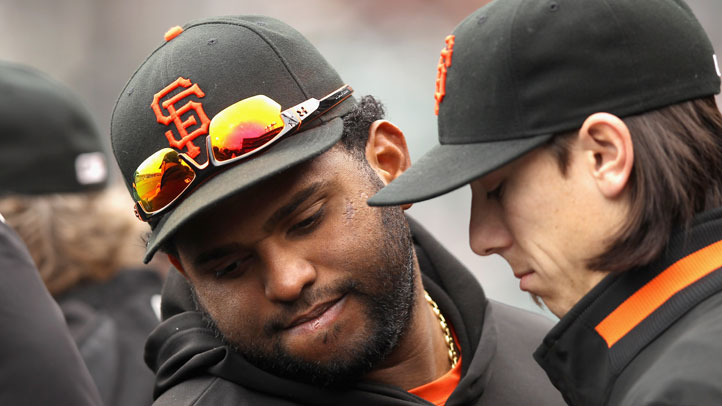 Over the weekend, news broke that Giants slugger Pablo Sandoval was named as a suspect in a sexual assault case in Santa Cruz County.
The details are sketchy, but an alleged eyewitness account of Sandoval's behavior at the nightclub Motiv at least paints a picture of someone who wasn't misbehaving.
According to Isaac Cook, the manager at Motiv, Sandoval showed up with two other men and spent the evening interacting with fans at the nightclub. Additionally, Cook said they "didn't have any problems" with Sandoval's group.
"Women and men were coming up to him all night, taking pictures and talking to him," he said, per the San Jose Mercury-News. "He was very lucid and friendly. We didn't have any problems."
Cook believed that Sandoval was accompanied by his brother and his agent and said the trio left at 1:15 a.m.
The manager added that "he didn't see any women leave with" Sandoval's group.
Sandoval is currently on the disabled list after fracturing his hamate bone at the end of April. Sandoval recently tweeted that he was headed back to San Francisco in preparation to return to the Giants.