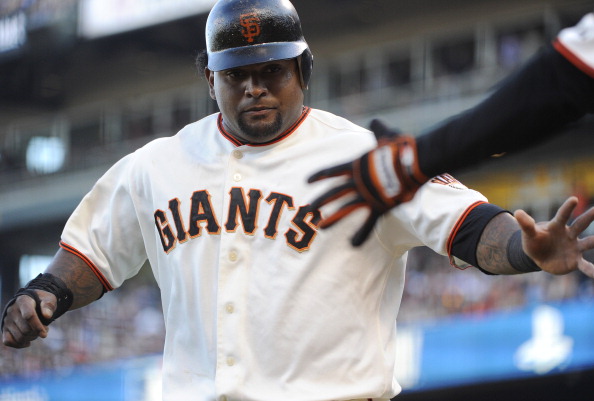 UPDATE: Panda has made the All Star team, according to a Tweet by his brother Michael. Placido Polanco is officially out because of a back injury. Bochy is supposed to make the move official before tonight's ESPN game.
============
San Francisco Giants manager Bruce Bochy has had a rough week of criticism over some of his pitching choices being blatant homer-ism -- and he may get the chance for even more.
Adding Ryan Vogelsong and Tim Lincecum brought a chorus of crit from two baseball 'friends' and one talking head who has, at least, some sports commentary credibility. Jack McKeon, Bud Black and Keith Olbermann all called-out Bochy.
If the Phillies Placido Polanco cannot play today, then he won't play the ASG. And Bochy's decision is not based on the player vote -- that vote was spent on putting Scott Rolen on hte team when Chipper Jones couldn't make it.
Pablo Sandoval can play more than third base, so Bochy told the San Jose Mercury News, "[the player] is going to have to be a guy who can move around a little bit, which I think is Pablo. He can play first, third and catch. If he had to, he could go anywhere."