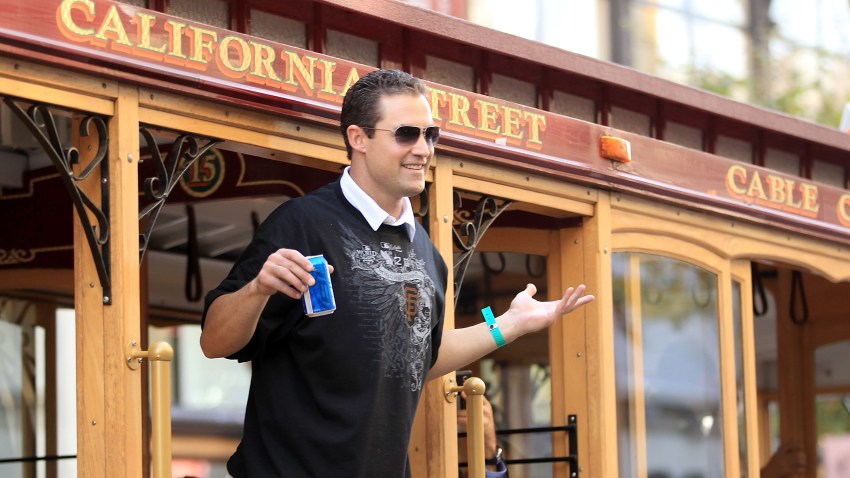 Giants fans will be disappointed, but not surprised to hear that slugger Pat Burrell says his baseball career is likely over.
Burrell, 35, shared the news with AP on Thursday. "I don't think I can play anymore. It hurts me to say that."

Burrell battled a foot injury for much of 2011 and said he would only come back in 2011 if he could come back at full strength.
Because of that possibility, Burrell was given rousing ovations during his final at bats during the Giant's final regular season games at AT&T Park.
Burrell came to the Giants mid-season 2010 after being cut by Tampa Bay. That made him one of the loveable misfits and castoffs who defined an unforgettable season that ended with a World Series title.
He had a terrible World Series - going hitless against the Texas Rangers, but that did not stop the Burrell from staying a fan favorite.
He was also a local boy with GQ good looks.

Burrell was a No. 1 overall draft pick by the Phillies in 1998. He is a career .253 hitter with 292 home runs and 976 RBIs in 1,640 games.
He said the decision was not final, but clearly he's headed in that direction.