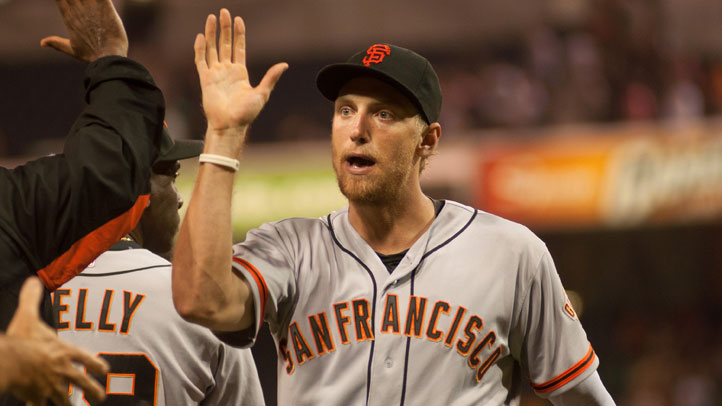 Bet you didn't know, but Tuesday night is Hunter Pence Bobblehead Giveaway Night.
And if you werent scrambling to check out the San Francisco Giants special events page and remain confused, well, you should be. That's because the giveaway isn't happening at AT&T Park. It's happening ... in Philadelphia.
Yes, the Phillies are the ones giving away Hunter Pence bobbleheads even though Pence is now on the Giants roster.
No, this bad boy will not exactly be worth much any time in the near future: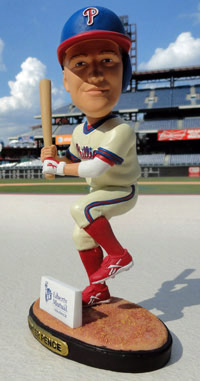 There's not a whole lot that the Phillies could do in this instance, really. They traded Pence to the Giants at the deadline and by that point in time, the team had already prepared to have Pence bobblehead night, Liberty Mutual (see bottom of the pic) already paid to put their name on the minature statue, and the bobbleheads had already been created.
Bobbleheads aren't cheap to make, even when they're mass produced.
So Philadelphia's going to trot out little figurines of a guy who doesn't play there any more tonight. That probably won't make their fans flock to the box office, but hopefully it means a) Pence gets inspired tonight or b) Giants fans get sick deals on eBay.