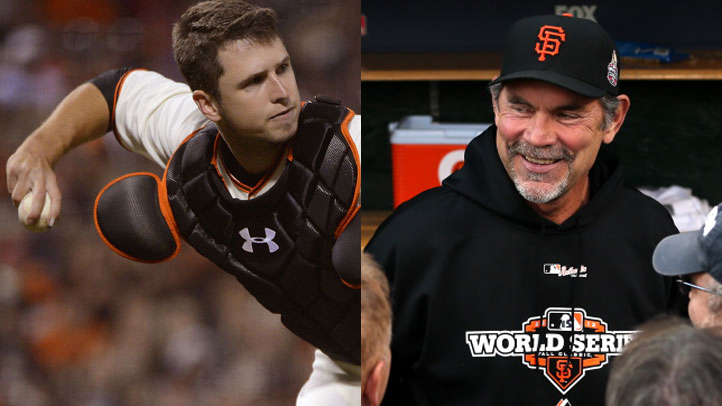 The presidential election may be behind us, but sports fans still have a few races to watch.

Giants manager Bruce Bochy is up for Manager of the Year and catcher Buster Posey is up for the Most Valuable Player.

For the first time ever, Major League Baseball plans to give out the final awards of the season on live TV.

The MLB Network will air the Baseball Writers' Association of America's choices of the best baseball had to offer in 2012 on four consecutive nights at 6 p.m. ET beginning on Monday.

Ballots were submitted at the end of the regular season, so Bochy and Posey's post-season prowess will not count.

Jackie Robinson Rookie of the Year Awards will be presented on Monday for both the American League and the National League, both Manager of the Year Awards will come Tuesday, the Cy Young Awards are on Wednesday and the Most Valuable Player Awards are on Thursday.
Here are the finalists:

American League Jackie Robinson Rookie of the Year Award
OF Yoenis Cespedes, Athletics
RHP Yu Darvish, Rangers
OF Mike Trout, Angels
National League Jackie Robinson Rookie of the Year Award
3B Todd Frazier, Reds
OF Bryce Harper, Nationals
LHP Wade Miley, D-backs
AL Manager of the Year Award
Bob Melvin, Athletics
Buck Showalter, Orioles
Robin Ventura, White Sox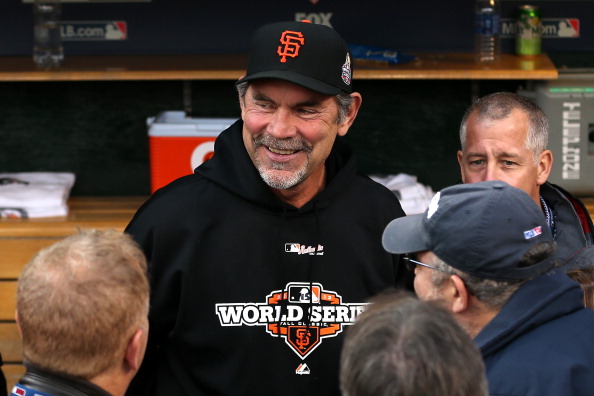 NL Manager of the Year Award

Dusty Baker, Reds
Bruce Bochy, Giants
Davey Johnson, Nationals
AL Cy Young Award
LHP David Price, Rays
RHP Justin Verlander, Tigers
RHP Jered Weaver, Angels
NL Cy Young Award
RHP R.A. Dickey, Mets
LHP Gio Gonzalez, Nationals
LHP Clayton Kershaw, Dodgers
AL Most Valuable Player Award
Adrian Beltre, Rangers
Miguel Cabrera, Tigers
Robinson Cano, Yankees
Josh Hamilton, Rangers
Mike Trout, Angels
NL Most Valuable Player Award
Ryan Braun, Brewers
Chase Headley, Padres
Andrew McCutchen, Pirates
Yadier Molina, Cardinals
Buster Posey, Giants