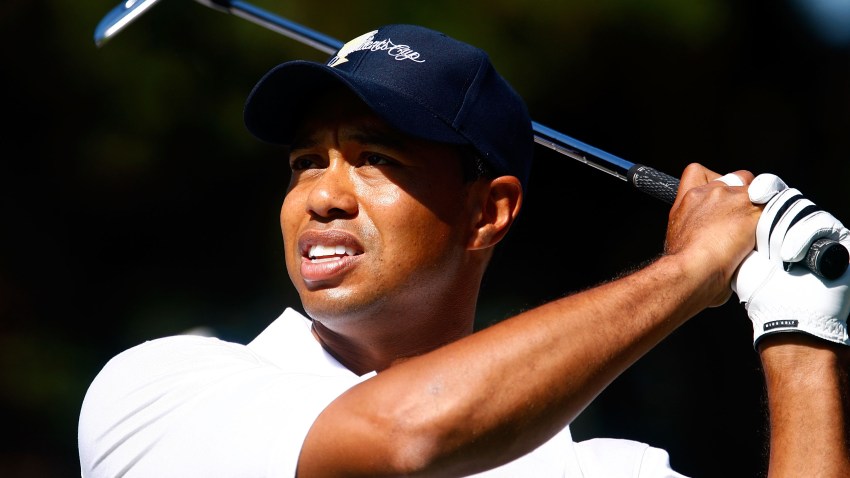 Sure, you heard about Michael Jordan illegally puffing away at an aromatic cigar for the President's Cup tournament at Harding Golf Course while hanging out with former president Bill Clinton.

But did you know that you could have caught a glimpse of Stanford alum Tiger Woods at The Sports Club/LA on Market Street yesterday? According to a little birdie, he was there.

Not into jocks? Well, author Nick Hornby is also in town to promote a fun new book, Juliet, Naked, and film.

Hornby will be screening and answering questions at a special showing of Sundance hit An Education tonight. He'll also be appearing with author Dave Eggers at a City Arts and Lectures event tomorrow.

Eggers was out last night with director Spike Jonze and actress Catherine Keener at a special screening of his new adaptation of Maurice Sendak's Where the Wild Things Are.

Isn't it great when a publicity tour plan comes together?

And it all culminates with a brief stop by Barack Obama at the St. Francis next Thursday. Sadly, the San Francisco Chronicle has poured water on the hot rumor that he'd show up at Harding to hang with Jordan and Woods this weekend. It's all business as the president angles to raise millions for the Democratic Party.

Good thing the Blue Angels make such a godawful racket -- otherwise, you might be too distracted to notice their precision preening.

But like a good pilot, keep your equipment at the ready and your head on a swivel, because it's a target-rich environment for you amateur stalkers out there.
If you catch a star on the streets of San Francisco, why not share by posting it on So Bay? And yes, iPhone users, there's an app for that.

Jackson West would also be happy to collect your tips and cell phone pics.
Copyright FREEL - NBC Local Media