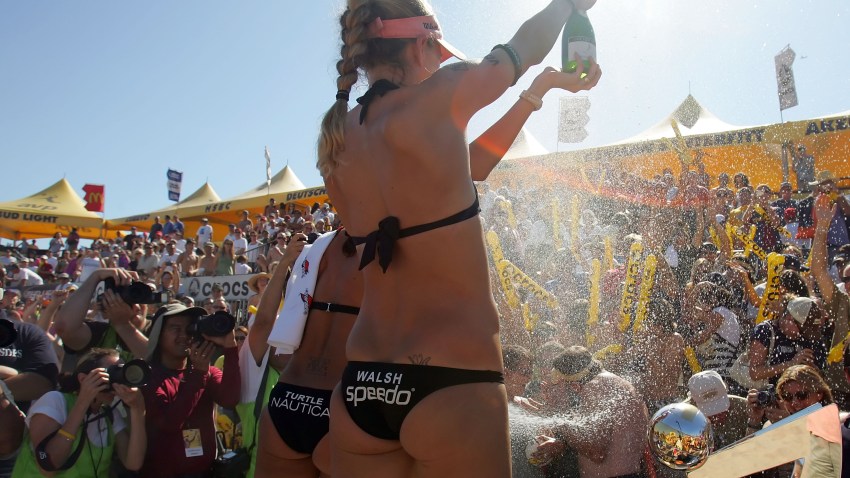 If you like your athletes lean, bronzed and scantily clad, then you might drop by Piers 30 and 32 for the AVP Crocs Tour San Francisco Open.

The professional beach volleyball will include stars like Olympian Kerri Walsh as well as newcomers who managed to play their way into the pro tournament.

Walsh, a Bay Area native, hasn't lost a step since becoming a mother last year -- she won her second gold medal at the Beijing games.

And if you were looking for another excuse, sponsor Barefoot Wine is also handing out free samples.

The tournament runs through today.

Jackson West totally understands the appeal of beach volleyball.
Copyright FREEL - NBC Local Media