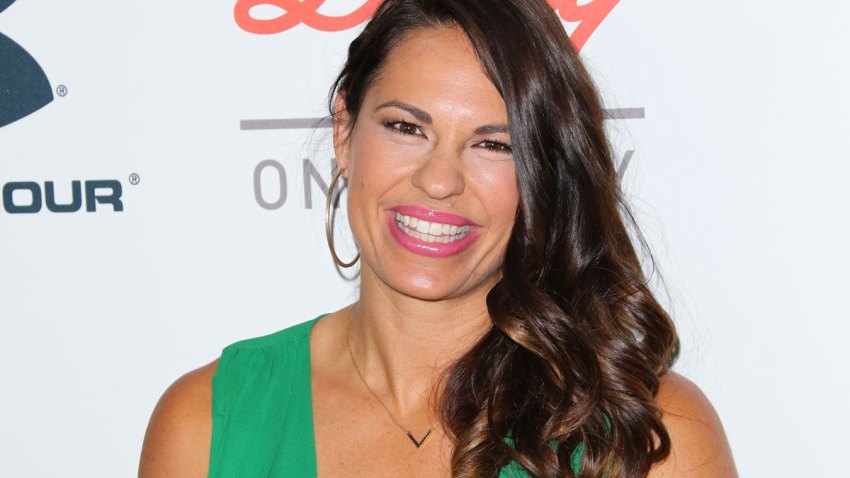 Jessica Mendoza, an ESPN analyst, made history on Tuesday by being the first woman to call a Major League Baseball playoff game.
While the moment was groundbreaking, it didn't stop Atlanta sports radio host Mike Bell from voicing his controversial opinions about it.
Bell questioned why Mendoza —also a two-time Olympic softball medalist —was calling the game. He even went as far as to reference a derogatory phrase from the film "Anchorman."
He later tweeted, "Really? A women's softball slugger as guest analyst on MLB Wildcard Game? Once again ESPN too frigging cute for their own good."
PHOTOS: Biggest sports scandals
He continued, "You guys are telling me there isn't a more qualified Baseball player ESPN can use than a softball player? Gimme a break!"
The Internet erupted in backlash following his comments, causing him to delete his Twitter account and resulting in a two-week suspension from his daily radio show on 92.9 The Game.
Bell's radio show issued the following apology in a statement on his behalf: "I want to take this opportunity to say to Jessica that what I said was dumb and hurtful and I apologize for putting that garbage on Twitter. There is no place for that kind of stuff on our show."
He added, "I will be more mindful and respectful in how I express my opinions and hope I become a better talk show host, but more importantly a better person. This has been a real eye-opening experience."
Mendoza accepted the apology publically during an appearance on "Good Morning America" on Thursday.
"Any time there is a change, there's normally a lot of resistance. I think the [thing I was most] excited about was the aftermath and how much support there really was," she explained. "I accept his apology. To me, it really was about the fact that he came after me because I was a woman."
However, she didn't let his comments rain on her parade. Rather, she noted, "I feel very confident.... I'm looking forward to the future!"
Copyright E! Online