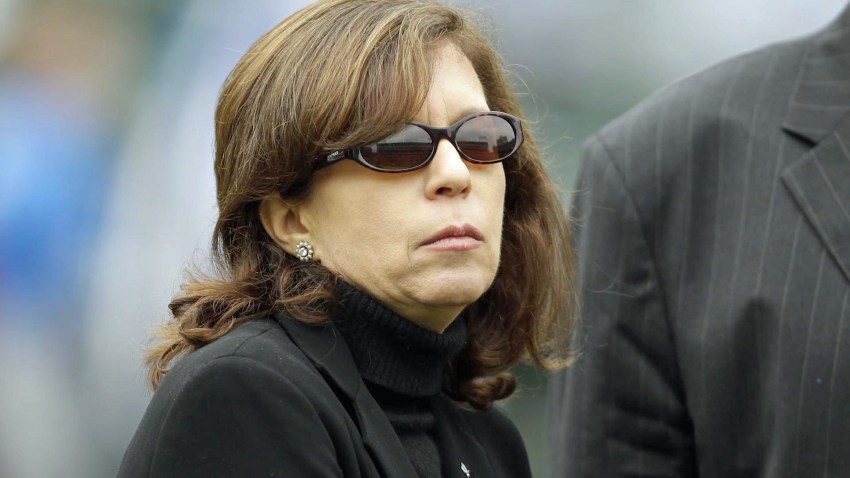 Few people know the Oakland Raiders like Amy Trask, and the team's former chief executive chimed in on the possible move to Las Vegas.
"I think the perfect match for the Raiders is Oakland," said Trask, the only woman to hold the top front office position for an NFL team.
The UC Berkeley graduate was with the Raiders for 26 years and left the team in 2013.
Trask, who was a longtime confidant to late owner Al Davis, believes she has a formula for keeping the team in Oakland.
"I think if the parties want to reach an agreement, it's far better to sit side by side and collaborate than to sit across from each other and negotiate," she said. "I believe if all the entities – city, county, Raiders and NFL - communicate, cooperate and collaborate and compromise, there is an intelligent deal that makes sense."
While Trask is no longer part of the inner circle, plenty of high-ranking executives from around the league keep her in the loop.
Raiders owner Mark Davis wants to move the team to Las Vegas, playing in a proposed $2 billion domed stadium that will be heavily funded by Nevada taxpayers.
"The team committed tremendous resources – economic and otherwise - to pursuing the Carson opportunity with the then-San Diego Chargers and when that dream was thwarted, turned those resources immediately to Las Vegas," Trask said.
The proposed move to Vegas hit a major setback last month when two big investors - billionaire Sheldon Adelson and investment bank Goldman Sachs – backed out of the deal. But the Raiders announced Monday that Bank of America has signed on to help bankroll the stadium deal.
In the Bay area, an investment group, which includes Hall of Famer Ronnie Lott, continues to negotiate with Oakland.
Whatever the future holds for the Silver and Black, Trask says Raiders fans are sure to follow.
"If there is an NFL team in Las Vegas, the team that has the best likelihood of support is the Raiders and that's a testament to Raider Nation," she said. "Raider Nation is not just nationwide, it's global."