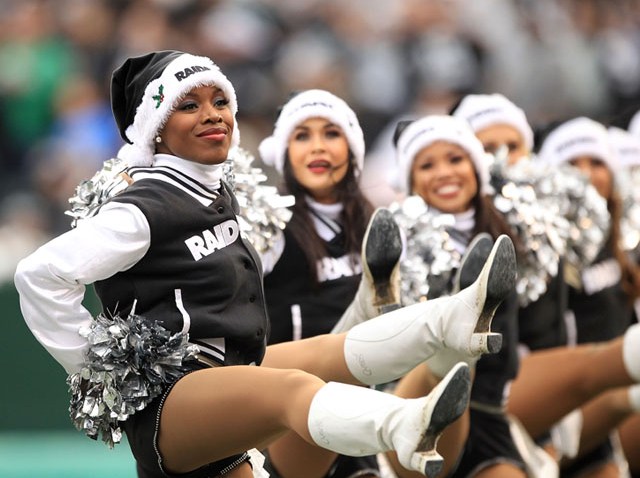 The Oakland Raiders are counting on the outcome of the Chiefs-Titans matchup at 10 a.m. PST Sunday to determine whether or not they can continue their quest for the AFC West championship and a trip to the playoffs.
They claim they will not be paying any attention whatsoever to that game.
"I wouldn't bring it up one way or the other,'' Raiders coach Tom Cable told the Oakland Tribune. "The focus needs to be on Indy."
The Raiders kick off against the Colts at 1:05 p.m. PST Sunday at the Oakland Coliseum. They will be eliminated from the playoff race with a Chiefs win over to the Titans. But should the Titans prevail, the Raiders are looking at a potential one-game showdown with the Chiefs for the division title Jan 2.
Raider Nation will be will be obsessively monitoring the status of that early Chiefs game like they were cops outside a cheap Oakland hotel. But the Raiders themselves don't even want to know the score until after their own late game is completed.
"I wouldn't want to know," quarterback Jason Campbell told the Tribune. "It's not going to make us play any harder or any less. This is the game, this is what we get paid to do. You should try to give it 100 percent regardless and just go out and play extremely hard."
The Raiders game is unlikely to sell out before 1:05 p.m. Thursday, so don't expect the game to be televised locally. The AFC-carrying CBS network does not have a double-header this week, so they won't be broadcasting the early game in the Bay Area market. Neither of these games will be on regular local television.
It is a good Sunday to have satellite television access, or to warm up to someone who does.
Joe Kukura is a freelance writer who would totally contribute bail to the guy who drove a muscle car onto former President Bush's lawn.

Copyright FREEL - NBC Local Media