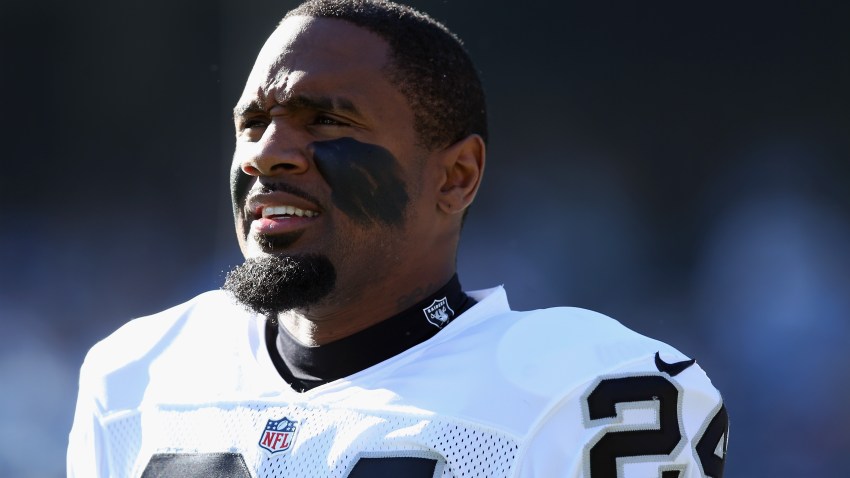 The Raiders want to take big steps forward this offseason, but one way to move ahead will be to reach back.
Safety Charles Woodson, at 37, isn't the player he once was. He's slower, for one, and the wear and tear of his 16 NFL seasons seemed to show over the second half of 2013, when the Raiders defense collapsed.
But Woodson, who's entering free agency after signing a one-year deal with the Raiders last year, seems as if he'd be a perfect player to bring back for one more season in Oakland.
With the team moving to get younger and more athletic, Woodson – who made a reported $3.3 million in 2013 – is a low-cost, high-value option for the secondary, a coach-on-the-field type player who can still play remarkably well even as he edges closer to 40. The second-half collapse in 2013 was more a product of the entire team crumbling than it was about Woodson's individual shortcomings.
Last season – his first in Oakland after spending seven years in Green Bay – Woodson played all 16 games, ranked No. 3 on the team with 97 tackles, had two sacks, an interception, three forced fumbles and returned one fumble for a touchdown.
And not only did he play all 16 games, but he miseed a total of just seven defensive snaps, a remarkable stat.
Woodson's on-field acumen and still-evident athletic ability could go a long way to steadying a secondary and defense that no doubt will be getting a big transfusion of newcomers in 2014. And his knowledge could go a long way toward helping second-year cornerback D.J. Hayden make the transition to more playing time and a bigger impact.
Woodson said after the season that he plans to play another season, and would like it to be with the Raiders.
And Raiders head coach Dennis Allen believes Woodson has a lot to offer.
"I definitely think he's got something left in the tank," Allen told reporters recently at the NFL Combine in Indianapolis. "Obviously, when you get to that age, you never know when the tank's going to empty out. I feel like he brought a lot to the table for our football team this past season. I think he's a guy we'd like to hopefully bring back.
"There's a business side to anything that you do, but I thought from a leadership perspective and really from a playing perspective, I thought he brought a lot to the table."
Raiders general manager Reggie McKenzie, who worked in the Packers' front office for many of the seasons Woodson was in Green Bay, said after the season that Woodson's play was "solid" and that he'd like to "talk about getting him back here."
But McKenzie is a deliberate man. He's shown that he makes deals on his own time schedule. Though the free agency period for unrestricted players opens up next week, McKenzie still has yet to announce deals for some of the Raiders' own, best free agents, such as tackle Jared Veldheer and defensive end Lamarr Houston.
It seems there's a lot of good will between Woodson and the Raiders' braintrust, but Woodson may have to wait his turn if he wants to stay in Oakland.
Woodson's agent, Carl Poston, recently said his client truly enjoyed his return to the franchise in 2013.
"He's invested in them now, and committed to making them a contender," Poston told Scott Bair of CSNBayArea.com. "He knows how to lead. He's a coach on the field, and I think the Raiders need that type of leadership, skill level and that type of commitment to turning this franchise around."