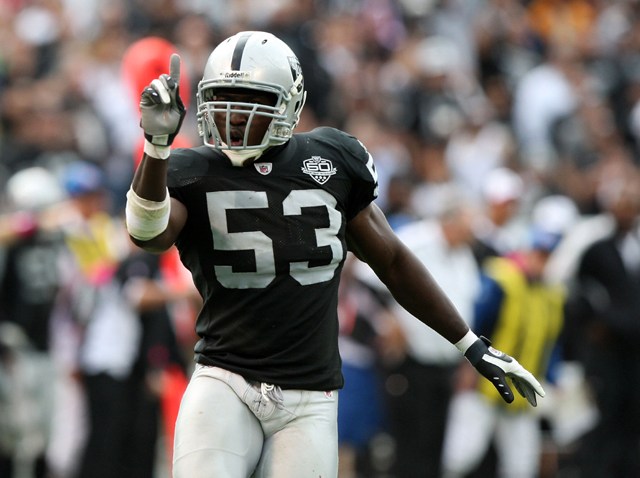 "Cruelty-free" is not a term traditionally associated with going to an Oakland Raiders game. But America's leading vegetarian group just awarded the Raiders with the distinction of offering the best meatless and dairy-free snack bar options in pro football.
People for the Ethical Treatment of Animals, who have done such nice work in the past showing naked women in their ads, released their 2009 rankings of NFL stadiums' quality of vegetarian dishes offered at the concession stands. Oakland-Alameda County Coliseum has won the honor for 2009, after finishing second last year.
This is the second time in a week that a nationwide liberal advocacy group has singled out the Oakland Raiders. The National Organization for Women called for head coach Tom Cable's suspension last week. Can a MoveOn.org online petition calling for JaMarcus Russell's benching be far behind?
PETA commended the Raiders for doing "the best job of satisfying their fans' growing hunger for healthy, humane, and Earth-friendly vegetarian options." Those are all mostly words that I don't think I've ever heard at the concession stand of a Raiders game.
"Indomitable Raiders fans have their choice of many meat-, dairy-, and egg-free options," PETA said in a statement, "including smoky veggie dogs, beefy veggie burgers, and--the clincher--spicy Tex-Mex vegetarian burritos."
I'm sorry, but if it's a veggie burger then it can't be "beefy".
PETA also individually honored each of the top vegetarian NFL stadiums on their blog, called "the PETA Files". That's not a blog that you want announce out loud by name that you're looking at to your co-workers.
Ten NFL stadiums were recognized on PETA's 2009 rankings. The 49ers' Candlestick Park came in second on the list.
Joe Kukura is a freelance writer who doesn't see Al Davis clearing space for this award on his trophy shelf anytime soon.
Copyright FREEL - NBC Local Media