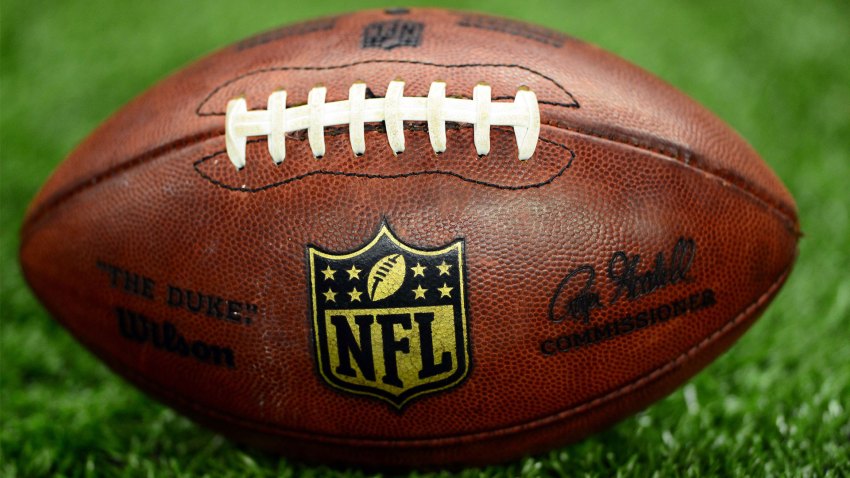 KANSAS CITY, Mo. – Arrowhead Stadium has literally become a frozen tundra. Heaters under the playing surface malfunctioned on Wednesday night, allowing a layer of ice to form under the tarp in below freezing temperatures.
That information comes courtesy of an NFL Network reporter on site Thursday morning in advance of an evening showdown between the rival Raiders and Chiefs.
The field is expected to thaw by kickoff, but any remaining ice patch would add to the adversity facing the Silver and Black in a pivotal AFC West showdown.
They are the only NFL team to travel more than one time zone to play on "Thursday Night Football," adding another wrinkle to a game that deserves to be played on regular rest. Instead teams will square off in a made-for-TV event without much time to prepare
Raiders head coach Jack Del Rio could've griped about an adverse lot, but he refused to line up reasons why his team might not play well.
"We're going to be excited to play," Del Rio said. "It's a tough set of circumstances. We don't mind tough things. We're looking forward to the challenge."
Beating the Chiefs is a daunting task. The Raiders weren't up to it earlier this year, when Kansas City came to Oakland and made it their home. The Raiders must even the score or find themselves in a bind. Kansas City would own the divisional tiebreaker with three games remaining, and would be in great position to win the AFC West.
The Chiefs have been Raiders kryptonite in recent seasons. They have won six of seven matchups, a trend the Raiders hope to buck on Thursday night.
"Everyone mentions, 'They've beaten you this many times,' and these things and all of that," Raiders quarterback Derek Carr said. "When I'm preparing for these guys, it never goes through my head. That stuff never has a determining factor on anything I write down, anything that goes on in my brain or anything like that. I just prepare for them just like I do any other game. I prepare for them the same way that I do for everybody. I'm going to go out there, and I'm looking forward to competing against them though this time."
Carr won't compete from under center. The Raiders will stay in shotgun and pistol formations for a second straight week to protect a right pinky finger dislocated in two places against the Carolina Panthers. That shouldn't limit them much, though it makes life harder on the run game.
The Raiders performed pretty well on the ground against Buffalo, totaling 139 yards on 32 carries. Latavius Murray led that effort, with 82 yards and two touchdowns on 20 carries.
Murray missed the last game against Kansas City with turf toe, but will be ready to take a heavy load this time around. He has been taking more carries over the last month, with a previously equal running back rotation now shading his way. Murray should be a play a big role in this contest, which should come down to the fourth quarter.
"The Chiefs are a rival that we've struggled with," Murray said. "We know what's at stake for this season. They stand in the way of our goal of winning the division. We need to take care of them."
The Raiders must take care of Kansas City on a short week, in loud, hostile environment. Oh, and in the bitter cold. It's expected to be 20 degrees at kickoff, with wind coursing through Arrowhead Stadium.
The Raiders don't mind that either. They're 6-0 in games away from Oakland Coliseum, and are confident they can overcome adversity this particular game presents.
"You just have to get your mind right and go play," Del Rio said. "We'll be ready to go. We have a good group of guys. Feel like we're weather proof. We'll go play."
Copyright CSNBY - CSN BAY