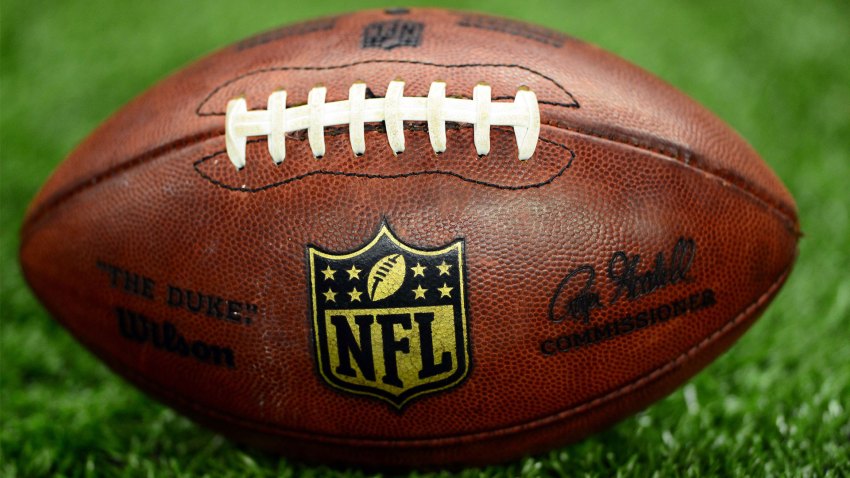 OAKLAND – Raiders running back Latavius Murray powered ahead and easily traveled the yard required for third touchdown of this Sunday night. He turned around and handed the ball to right tackle Austin Howard, who spiked it hard into the turf.
"I thought I'd let the O-line have a little fun," Murray said.
It was an appropriate finish to a drive that put the Raiders ahead of Denver by three scores, a celebration honoring how they beat the Broncos, with excellence up front.
The Raiders offensive line dominated quality opposition and led the Raiders to a 30-20 victory over Denver that set them apart atop a talented AFC West.
Quarterback Derek Carr was sacked twice – one was a cheap no gain -- but typically had significant time to throw. The running game was downright dominant, churning out 218 yards and three touchdowns on 43 carries.
Head coach Jack Del Rio demands his team run well even when the defense knows what's coming, and that's exactly what happened against the Broncos. They knew the Raiders wanted to run between the tackles, and simply couldn't stop it.
"We ran the same play about 20 times, right at them," left tackle Donald Penn said. "They knew what was coming. We just had to execute, and we did."
There's nothing better for an offensive lineman, to beat another front consistently and watch frustration creep in.
"It's a great feeling," Penn said. "That's what you call imposing your will on people. They're a great defensive front and we're a good offensive line that has to keep getting better."
The Raiders paid handsomely for quality up front, with big contracts going to left guard Kelechi Osemele, right tackle Austin Howard and center Rodney Hudson. Penn returned on a new contract, which completed a dominant front that also includes Gabe Jackson.
Those purchases are designed to allow Carr and Raiders skill players to realize potential. They have been a steady presence during this offensive renaissance, one that showed well against quality opposition.
"I'm certainly proud of our front," Del Rio said. "We've committed to being a physical team. (Tonight) was a great opportunity to illustrate that."
Osemele's only been here this season, but loves how the Raider operate up front and how quickly chemistry has been built.
"It was strong on strong tonight, and you're trying to frustrate the man across from you," Osemele said. "Winning those battles, there's nothing better than that. The sky's the limit for this line. There is more to clean up, better execution ahead of us."
Copyright CSNBY - CSN BAY