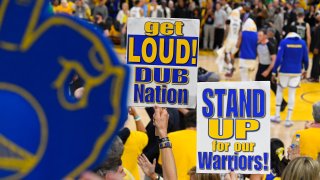 When you reach dynasty status, social media reaction can be even more varied, intense and humorous. With the Golden State Warriors winning a mind-blowing fourth NBA title in eight seasons (after defeating the Boston Celtics in 6 games), the Twitterverse was quick and eager to react. Here's a sampling.
NBA royalty has spoken
Blue and gold pride
Admiration and respect
Who's petty?
About Kevin Durant...
Where's the lie?
Dub Nation hasn't forgotten about Charles Barkley
Chef Ayesha cooking up up some shade
And of course, E40
Goodnight MVP