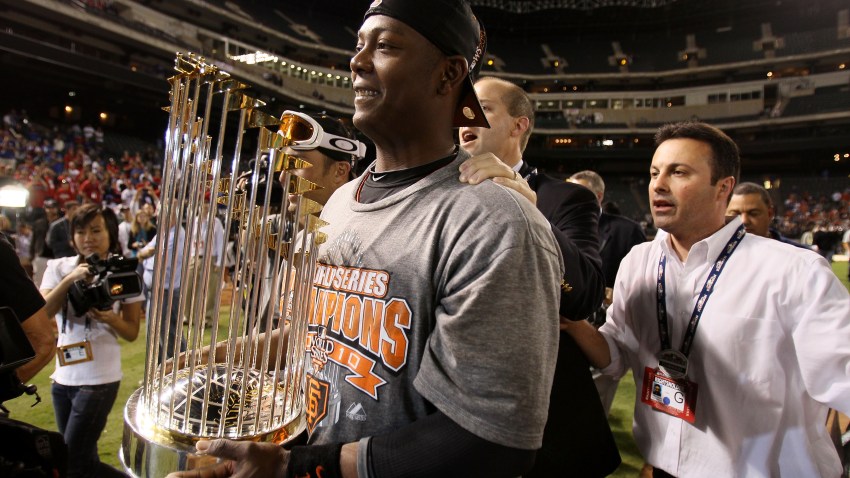 Slugger Edgar Renteria was a key member of the Giant's World Series team in 2010. So key, he won the MVP.

Fast-forward through the off-season and Renteria is no longer wearing the orange and black. He's now all red, as in Cincinatti Reds.

Thursday is the first time the Reds have come to town this season, so it is the first opportunity to present Renteria with his well-deserved jewlery from Tiffany known as a World Series ring.

The Giants will hold a short pre-game ceremony before Thursday's opener where they will honor a man who helped bring the trophy back to the City by the bay for the first time in five-plus decades.

If you want to relive the magic moment in Texas, click here to see Renteria's home run that put the Giants up 3-0.