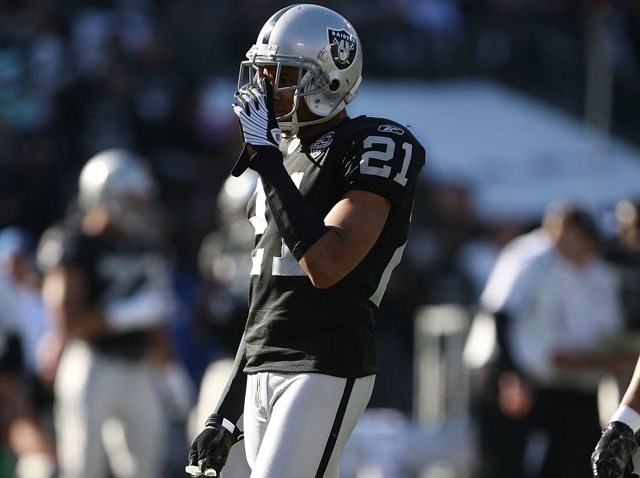 One of the only drawbacks to the Oakland Raiders' 33-3 win over Seattle Sunday was the injury sustained by Raiders cornerback Nnamdi Asomugha. Nnamdi had to be helped off the field after a fourth-quarter collision with Seahawks receiver Golden Tate.
We have early word, though, that Nnamdi's injury is not serious, and should not keep him out of more than one game, if that.
"Raiders CB Nnamdi Asomugha sprained his ankle; MRI on Monday," tweeted ESPN's Adam Schefter Sunday evening, a few hours after the game. "Ankle is swollen and sore, but Asomugha does not think injury is serious."
Asomugha was able to leave the field on his own two feet, but only with two team trainers helping to prop him up.
The Seahawks only threw toward Asomugha twice all afternoon, neither play resulting in a completion. Asomugha endured his injury on the second of these throws, and the Raiders' defense gave up its only points of the game on a field goal right after Asomugha left the field.
Asomugha's status for Sunday's game against the Kansas City Chiefs is still unknown, and he has additional MRI testing scheduled for Monday.
Joe Kukura is a freelance writer who think Nnamdi's injury sounds way less scary than Louis Murphy's.

Copyright FREEL - NBC Local Media