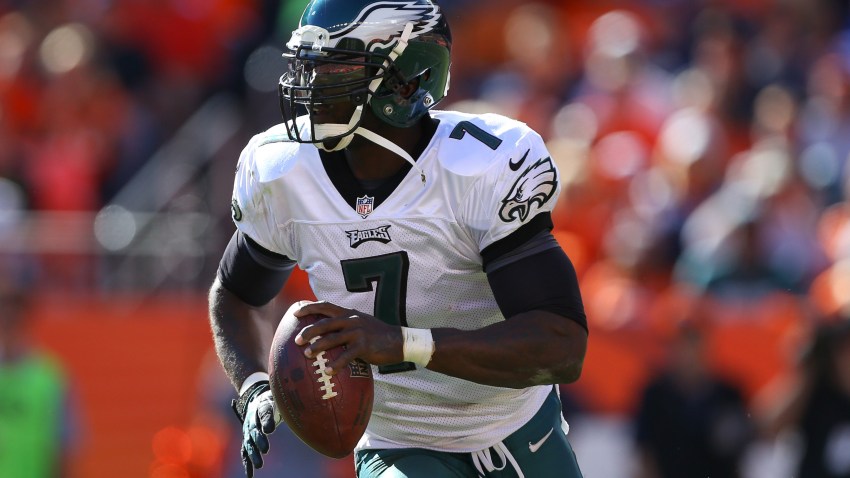 This is going to be a big week for the 49ers, who apparently will be competing with several other teams to sign two of their own top free agents, safety Donte Whitner and cornerback Tarell Brown.
If Whitner and Brown go, it could create a ripple effect on the Niners' plans for free agency and the draft.
But there are other storylines that will play out over the next days and weeks about lower-tier free agents and high-end free agents who might not be able to land the deals they want.
One such player is quarterback Michael Vick, an unrestricted free agent who is leaving the Philadelphia Eagles after losing his starting job to Nick Foles this past season.
Vick, 33, wants to go somewhere where he again can be a starter and an impact player. So, he's been rumored to be a candidate to go to several teams across the NFL, with the latest reports indicating the Jets and Bucs might be at the top of his wish list. He's also been speculated as a possible candidate to go to the Raiders, who right now have Terrelle Pryor and Matt McGloin as their top two QBs.
But Peter King of Sports Illustrated's Monday Morning Quarterback has thrown out the idea that Vick – should he stay on the market longer than expected – eventually sign with the 49ers as a backup to Colin Kaepernick.
He'd be a big upgrade from last year's No. 2, Colt McCoy, and he has the arm strength, experience and mobility to fit right into the 49ers' system that includes designed quarterback runs and the read option.
"I'll give you a dark horse here: San Francisco," wrote King of Vick's free-agent landing spot. "Let's say Vick gets only lukewarm interest to start, or to compete for a starting job. If so, and if the Niners want more than a third-string insurance policy for Colin Kaepernick, Vick might be willing to go to try to win a Super Bowl ring. He turns 34 in June."
In Philadelphia, Vick proved to be a strong locker-room presence, backing Foles when Foles won his job, and stepping into the messy situation to bring teammates together after wide receiver Riley Cooper's racial comments could have torn the team apart.
But, he'd come with the baggage of his past that includes serving prison time for running a dog-fighting ring.
Then again, perhaps Vick has no interest in being an understudy for someone else, even if it's on a team with Super Bowl possibilities. As dynamic as Vick might be for the 49ers if something should happen to Kaepernick, Vick repeatedly has said he wants to go somewhere where he can be the No. 1.
When asked recently by the NFL Network if he expects to be a No. 1 quarterback somewhere in the league in 2014, Vick responded: "Absolutely. I can't see no other way."
And that's certainly not going to happen in San Francisco.