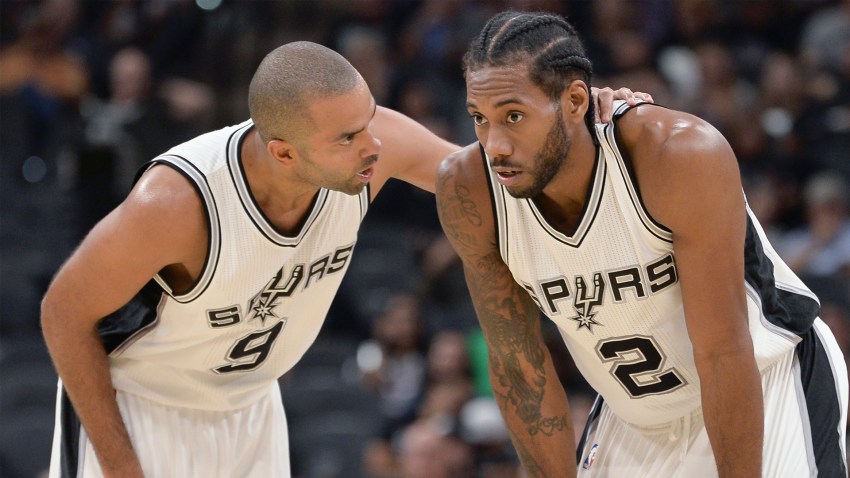 The Kawhi Leonard saga continues to take twists and turns.
After last Saturday night's win over Minnesota, the Spurs had a players-only meeting and implored Kawhi Leonard to return to game action, according to ESPN's Adrian Wojnarowski.
It didn't seem to work.
From Woj:
Leonard, 26, was resolute in response, insisting that he had good reason for sitting out all but nine games with a right quad injury this season, league sources said.
Leonard has targeted games in the recent week, only to decide that he wasn't feeling confident in the injury to return, league sources said.
After San Antonio's shootaround on Wednesday, Manu Ginobili was asked about Kawhi.
"He is not coming back," Ginobili told reporters. "For me, he's not coming back because it's not helping. We fell for it a week ago again. I guess you guys made us fall for it.
"But we have to think that he's not coming back, that we are who we are, and that we got to fight without him. That shouldn't be changing, at least until he is ready for the jump ball."
Entering Thursday, the Spurs (42-30) are in 5th place in the Western Conference, three games clear of the 9th-place Nuggets.
Drew Shiller is the co-host of Warriors Outsiders. Follow him on Twitter @DrewShiller
Copyright CSNBY - CSN BAY