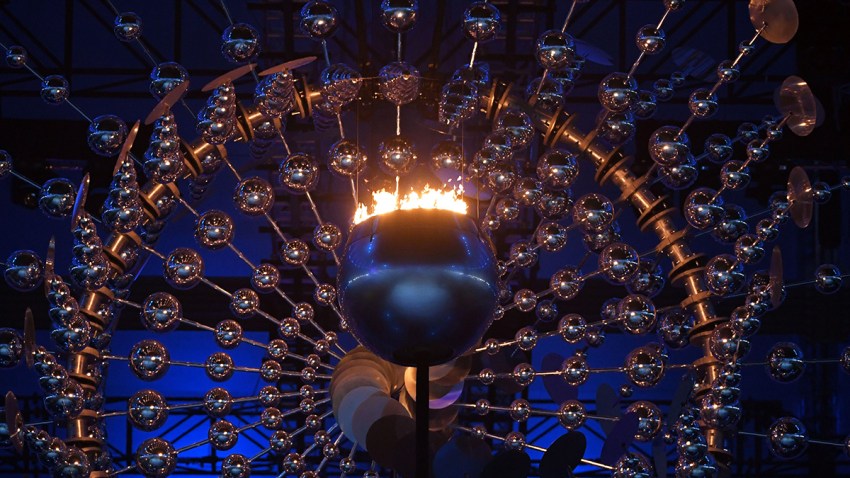 In recent history, the Olympic cauldron's design trend has been the bigger, the better.
So it came as a surprise to many to see Brazilian marathoner Vanderlei De Lima light a smaller-than-normal 2016 Rio Olympics cauldron.
The smaller cauldron isn't due to any budgetary cutbacks; it was all part of the design.
Brazilian officials wanted this cauldron smaller than most, a reminder to reduce global warming caused by fossil fuels and greenhouse gases.
The flame is housed in a giant sculpture, with the cauldron representing the sun and spirals that rotate around it to represent life. It was commissioned by kinetic wind sculptor Anthony Howe, of Washington.
The sculpture is 40 feet in diameter and weighs two tons.
Howe has created kinetic sculptures around the world from Dubai to Southern California to New York City, where his work was used as a holiday installation at Barney's department store.
"My vision was to replicate the sun, using movement to mimic its pulsing energy and reflection of light," Howe said. "I hope what people take away from the cauldron, the Opening Ceremony, and the Rio Games themselves is that there are no limits to what a human being can accomplish."
Copyright AP - Associated Press