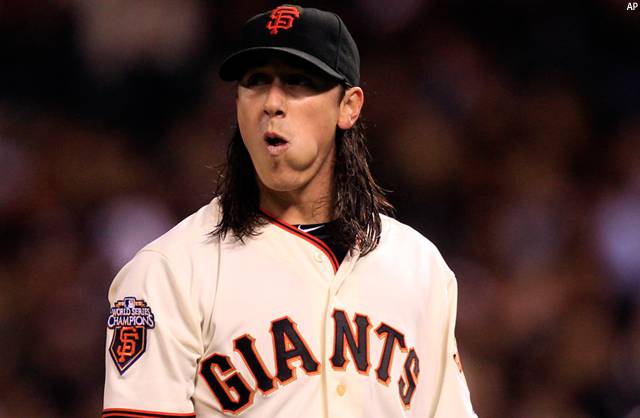 Randy Wells pitched a two-hitter for his first career complete game, and Chicago hit four home runs - three off San Francisco ace Tim Lincecum - as the Cubs beat the Giants 7-0 on Monday night.
Alfonso Soriano, Geovany Soto, Blake DeWitt and Carlos Pena all went deep for the Cubs, who snapped a four-game losing streak and won for only the second time in their last nine games.
It was the third time this season Chicago has had four or more home runs in one game. The Cubs have 38 home runs in August, most in the National League.
Lincecum (12-11) lasted six innings and took the loss, giving him a career-high 11 on the season. The loss dropped the defending World Series champions five games behind first-place Arizona in the NL West.