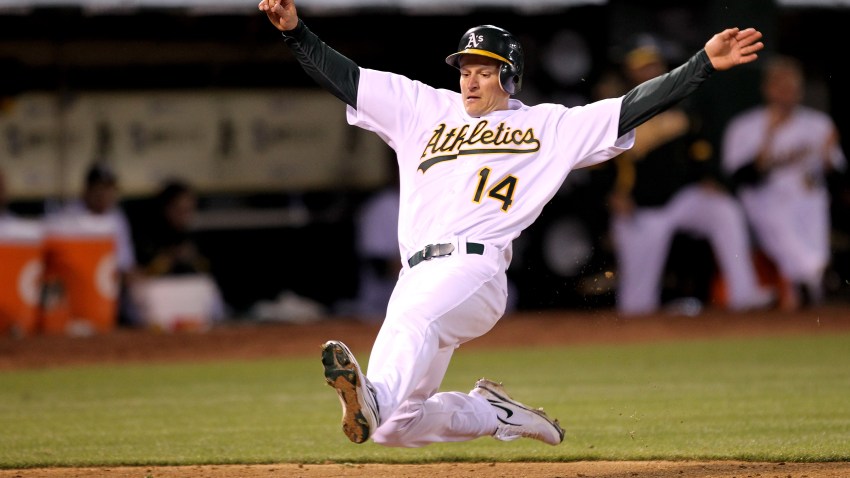 Freddy Sanchez has kind of been off the radar league-wide since his standout 2006 season when he led the National League with a .344 average and 53 doubles for the Pittsburgh Pirates.
Since coming the Giants in 2009 he's quietly been one of the better middle infielders at the plate, even though he hasn't gotten the national respect he did that one great year.
Now after separating his shoulder, his season is in limbo. He's going to try to rehab the injury and avoid surgery but there's no guarantee that's possible, and surgery would automatically end his season as one of the better bats in a rather offensively inept Giants lineup.
So what's the solution? Well, reportedly the Giants were "asking questions" about Oakland second baseman Mark Ellis while playing at the Oakland Coliseum over the weekend, a series the A's swept.
Ellis is currently on the DL himself with a hamstring strain and has sat and watched as upstart rookie Jemile Weeks has all but taken his job. When he returns, though, he could be a valuable acquisition for the Giants.
Ellis is struggling this season, hitting just .211, but his track record shows better days, like just last season when he hit .291.
He's also a great fielder, evidenced by his .995 fielding percentage last season and career .990 mark.
Copyright FREEL - NBC Local Media