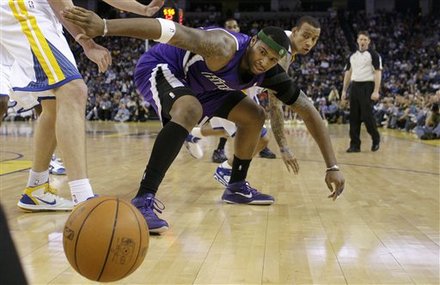 A San Francisco business man could be the key to the NBA returning to Seattle. Christopher Hansen is a 44-year-old hedge fund manager. His firm Valiant Capital Management has offices in the financial district. It's holdings include Apple and Google.
He is also a Seattle native. That's why he's offering to help fund a proposed $500 million facility to be a new home for NBA and NHL franchises.
Seattle officials
officially announced the plan Thursday.
Hansen would head up a group of private financiers to provide $290 million for a new arena on property he acquired near the Mariners ballpark Safeco Field. The group would also be responsible for any cost overruns. Seattle would use public funds to cover the rest of the costs.
Hansen is also shopping around for an NBA team. That team could be the Sacramento Kings.
Sacramento
faces a March 1
st
deadline to develop a plan for a new arena or it could lose the team.
Seattle has been without NBA teams since the Sonics moved to Oklahoma City in 2009 and became the Thunder.