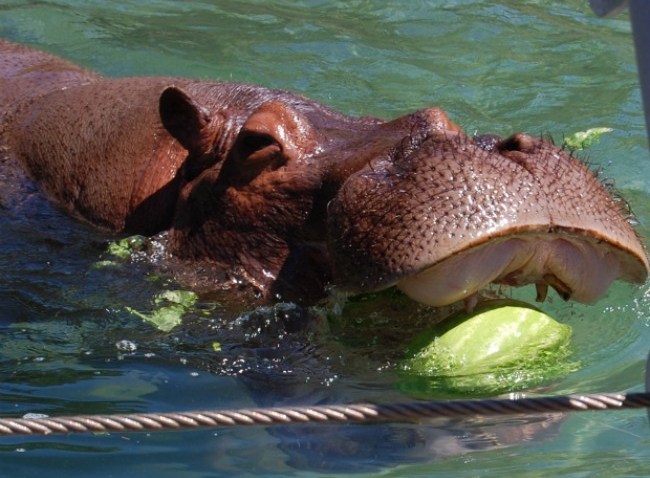 San Francisco has found many ways to celebrate Brian Wilson, the Giants' bearded closer.
But the San Francisco Zoo took it to a new level, announcing Wednesday that their newest hippo was named "Brian Wilson." Wilson got his name after the winning bidder at the Zoo's annual ZooFest fundraiser chose to honor "The Beard."
Brian Wilson (the hippo) will turned eight-years-old yesterday, but it was his first birthday at the SF Zoo -- his keepers planned a "watermelon feast along with a few other special produce treats."
Here's a pic of the hungry, hungry fella, courtesy of @SFZoo, "opening up for a birthday treat."
Now, as Erik Malinowski of Wired.com's Playbook points out, the merits of whether or not Wilson the and the hippo actually look alike are pretty debatable.
Certainly, the hippo is less hairy. And Wilson has more World Series trophies.
The hippo probably doesn't make as much money, either, but he doesn't have the burden of trying to pitch in the ninth inning of very serious baseball games with millions of people watching.
Instead, he gets to hang out in a giant pool of water near a decent-looking beach and eat food. He also doesn't have to hang out with Charlie Sheen.
So, yeah, really, there's not a whole lot similar about the two. Although, on second thought ...