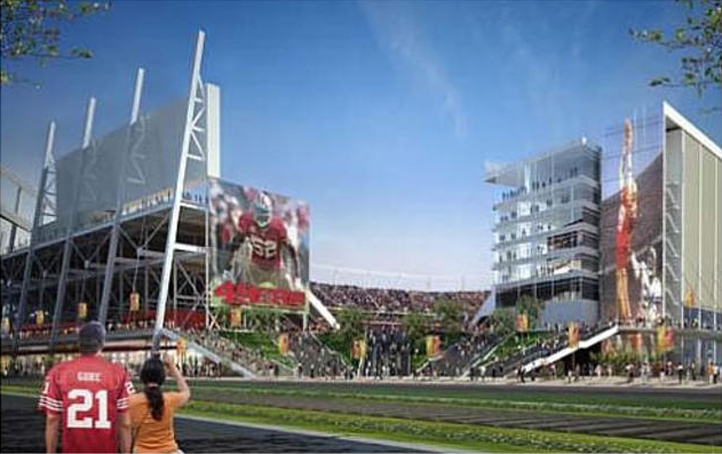 After years of talking, lobbying and voting the 49ers are cleared to break ground on a new stadium in Santa Clara.
The Santa Clara City Council made it official Tuesday night with a 6-to-1 vote in favor of the lease, budget and terms of the $1.2 billion stadium project. The lease is for 40 years and the team will pay the Santa Clara Stadium Authority $30 million dollars each year.
The
68,000-seat
stadium will be built near the Great America theme park off of Highway 101. Construction will start in a few months and the 49ers will kick off the 2014 season in their new home.
The stadium still lacks a name. The 49ers are said to be working with several naming rights sponsors.