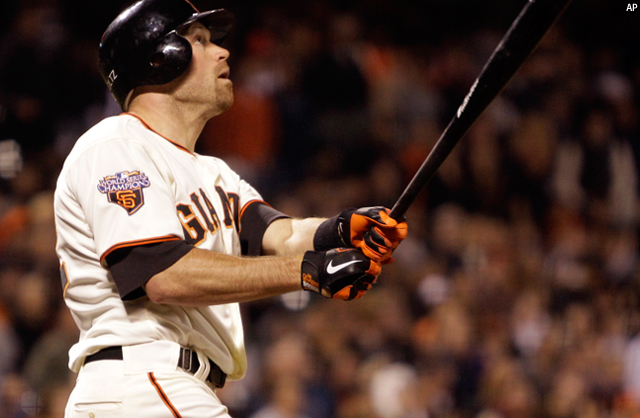 Nate Schierholtz hit his second home run of the game leading off the bottom of the 14th inning to give the San Francisco Giants a 6-5 victory over the San Diego Padres on Wednesday night.
Schierholtz had three hits and drove in three runs for the Giants, who beat the Padres for just the third time in 12 games at AT&T Park.
Javier Lopez (4-1) threw two scoreless innings while Pat Neshak (1-1) took the loss.
Pablo Sandoval drove in three runs, including the game-tying runs in the eighth inning, as the Giants rallied from a three-run deficit. Andres Torres had three hits.
Sandoval's two-run double came against Mike Adams, who had not allowed a run in 15 of his previous 16 appearances against the Giants.
Ryan Ludwick drove in two runs, Chase Headley, Jesus Guzman and Rob Johnson all had one RBI for the Padres, who had won 10 of their last 13.
The Giants snapped a three-game losing streak.