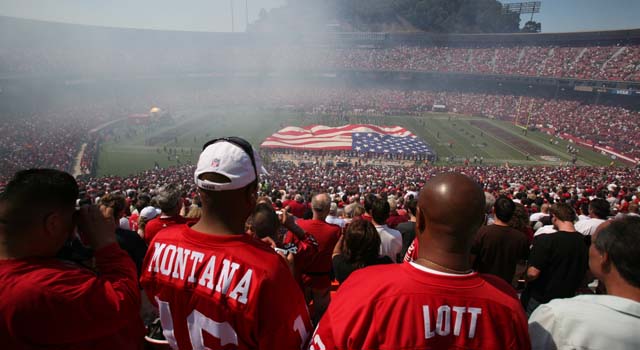 While the San Francisco 49ers and the Oakland Raiders sent their top brass on a media tour Monday morning to ensure fans that both Bay Area football teams take security seriously, San Francisco General Hospital released details on two of the victims of Saturday's shooting at Candlestick Park.
Two men were shot outside the stadium following the game and one man was beaten inside a stadium restroom.
Two of those injured at Saturday's game were transferred to San Francisco General Hospital.

As of Monday, hospital Spokeswoman Rachael Kagan said that an unnamed 26-year-old male who was assaulted and an unnamed 25-year-old male, who suffered a gun shot wound, were both in fair condition.
A 26-year-old San Rafael man who was beaten in a stadium restroom was reportedly in serious condition as of Sunday.
The most seriously injured shooting victim was apparently a Raiders fan. He suffered life threatening injuries after someone shot him several times apparently for wearing a t-shirt that read "F--- the Niners."
No further updates were expected on their condition until Tuesday, according to Kagan.