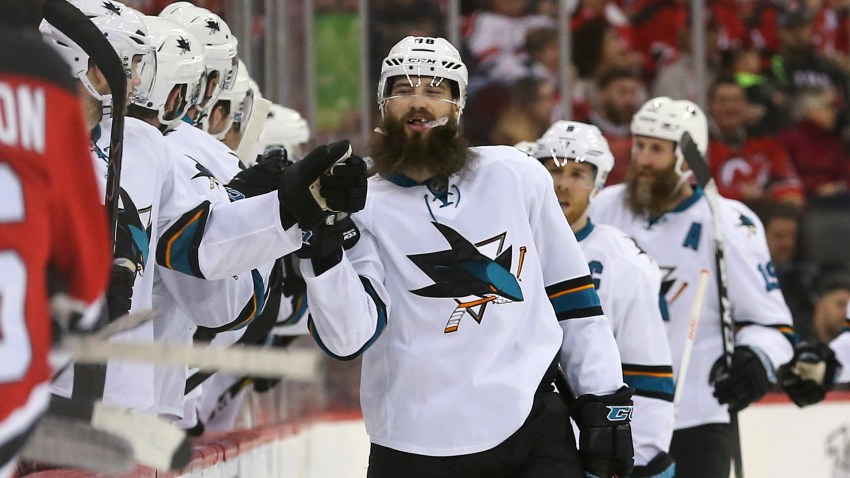 Sharks forwards Chris Tierney and Mikkel Boedker, in the midst of breakout and bounce-back seasons, respectively, can thank the Vancouver Canucks and the rest of the Pacific Division for their success this year.
The pair each scored goals in San Jose's win over Vancouver on Thursday night, upping their respective goal totals to 14 and nine. Tierney's scored six of those 14 goals against the Pacific, while Boedker's scored all but one of his against divisional foes.
We know Tierney and Boedker's stat sheets would look more sparse, but where would the Sharks as a whole be without the Pacific Division? Pretty much dead in the water.
No team has won more game against their own division (15), picked up more points against their own division (33), or relied on divisional games for a higher percentage of their standings points (47.14 percent) than the Sharks. Only the Vegas Golden Knights (87.5), Boston Bruins (75), and Pittsburgh Penguins (68.75) have won a higher percentage of games against divisional foes than San Jose (68.18).
That bodes well for the Sharks' postseason hopes, as the road to a Stanley Cup makes two stops in the division within the first two rounds, barring a Central Division detour thanks to the Wild Card. The problem is that San Jose has to get there first, and they've already played the bulk of their divisional schedule.
Of the 24 games left in the season, the Sharks will play seven games in the Pacific. Three are against Edmonton and Vancouver, while four are against Calgary and Vegas, the teams San Jose is currently sandwiched between in the standings.
The bad news is that, with just a two-point grip on their playoff spot entering Friday, the Sharks will play 13 of their remaining 24 games against teams from the Central Division. The worse news is that San Jose is just 2-4-2 against the Central.
Seven of those games against the Central are on the road. All but three are against teams currently in playoff position.
In other words, that's not a stretch where you want to be down one, if not two top-six forwards, depending on when Tomas Hertl is able to return from his injury.
Feasting on divisional opponents has been just enough to keep the Sharks in playoff position up until this point of the season, but not by much. Their Pacific prowess may even be enough for a deep playoff run.
But on its own, divisional dominance may not enough to get them there in the first place.
Copyright CSNBY - CSN BAY