Inspired by her weekend training session with San Francisco 49ers football coach Jim Harbaugh, "Siku the Walrus" crunched her fleshy abs on Wednesday, training for what might be a future sit-up showdown.
The 1,750-pound pinniped, who lives at Six Flags Discovery Kingdom in Vallejo, did her typical sit-up schtick (you've got to watch a walrus doing sit-ups) on Wednesday, lifting her hefty body off the stone slabs, giving her "core" a workout.
While Siku regularly exercises and works with marine mammal trainer Abby Warner, her physical regimen got an international boost on Sunday, after Harbaugh visited the theme park with his family.
The coach and his kids got to meet several animals, but his impromptu push-up session with Siku drew the most attention after park spokeswoman Nancy Chan thought to make a video of it - and send it out to the media. By Wednesday, the push-up video had nearly 150,000 views.
Chan said she had no idea when Harbaugh will return. But if he does, Chan said that Siku will be ready. " Should there be a next time," Chan said, "she'll be in shape."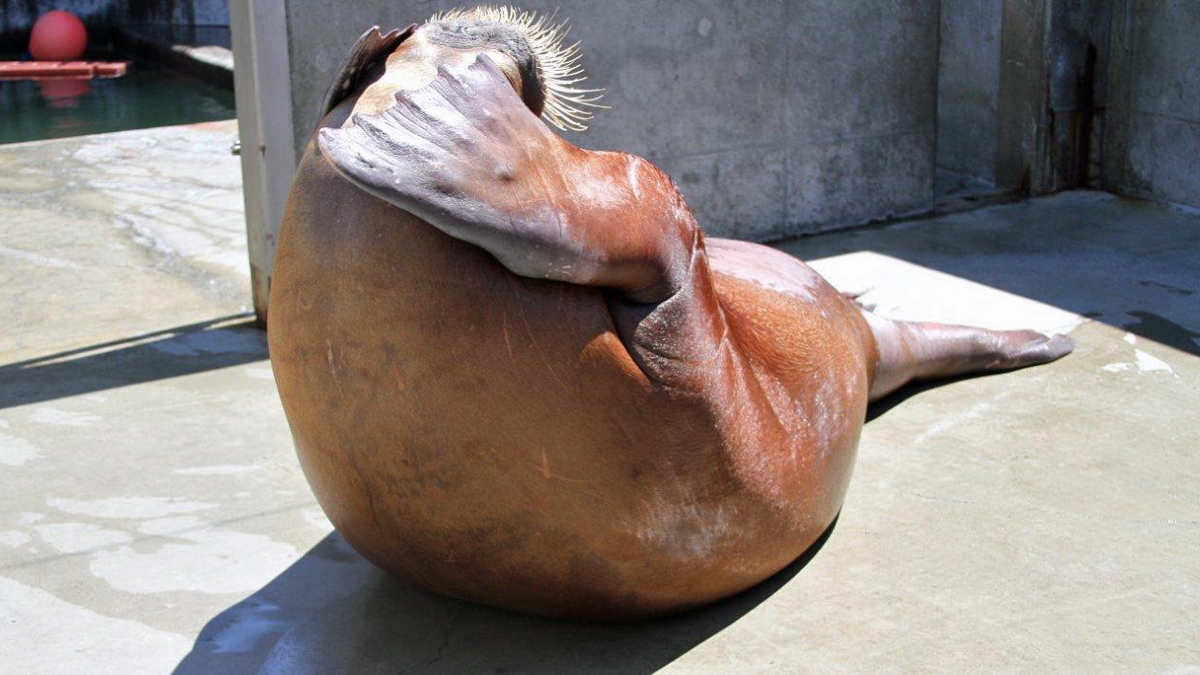 (Photo courtesy Nancy Chan)