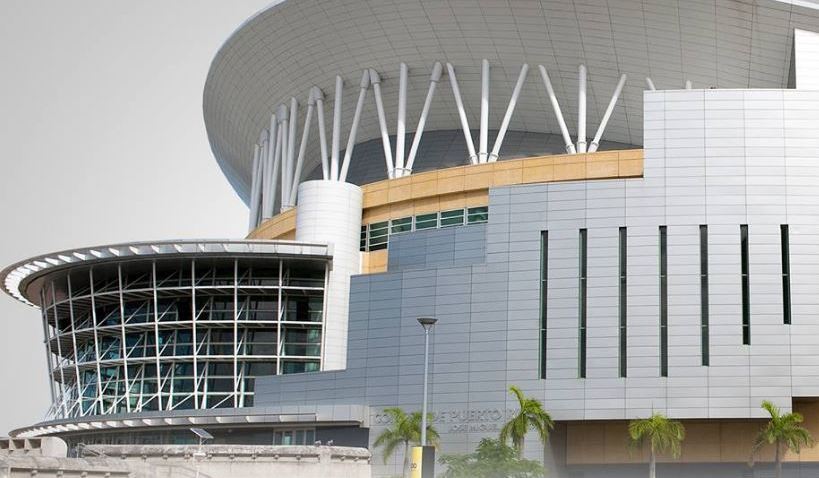 PEORIA, Ariz. — While discussing his first full season in the National League, Matt Moore brought up an NL West game the Giants would rather forget.
"It is exciting to think about being able to do, like, what (Clayton) Kershaw did on opening day a few years ago," Moore said. "He hit a solo home run and threw a nine-inning shutout. It's like, 'Wow, you literally had very little help that day.'"
The Giants know that well. They were on the other side on April 1, 2013, when Kershaw spun a four-hitter and scored the game's first run with a leadoff homer in the eighth. Kershaw and the league's other preeminent left-hander, Madison Bumgarner, have set the bar high as two-way players. Kershaw has 70 hits over the past six seasons. Bumgarner, who is practically another slugger out there, has 76, including 14 homers.
Moore knows he won't ever reach those heights. But he likes hitting, and he's working hard this spring to make himself a serviceable option.
"I know I'm not very good at it, but I do enjoy just the whole game," he said. "I think there's a strategy to what you have to do."
Giants pitchers regularly compete with each other during batting practice, and that carries over into games. Moore got into the act before games last season, peppering Triples Alley, but he had just one hit in 24 at-bats after an August 1 trade. He's 3-for-38 in the big leagues, but at 27 years old, he's not far removed from being a two-way contributor. Moore followed Kyle Blanks as the first baseman at Moriarty High in New Mexico and he was set to play first and pitch in college. Instead he was drafted and signed by the Rays, but a decade later, he's ready for a crack at National League ball.
"I'll be honest with you: If I was betting, I'd probably rather have another hitter up there, but I do like the opportunity and the style of baseball in the National League," he said. "I like to play. I'm not saying I could play the everyday stuff, but just being in the box makes you feel like, 'Alright, I'm playing baseball again.' The perspective of seeing the ball at the knees gives you a little more confidence."
Moore will get to hit in his next start, which comes Thursday at Scottsdale Stadium. At the Mariners' home park on Saturday, he showed that there's little work to be done on the mound before opening day. In five innings, Moore allowed just two hits and struck out four. He retired the first 11 hitters he faced.
"He was on today," manager Bruce Bochy said. "He's hitting his spots, good stuff, everything. I'm really, really happy with where he's at right now."
STOCK WATCH: Jarrett Parker is simply a different guy this spring. In each of his first two at-bats, he took good two-strike pitches to keep the battle going. One of those led to a monster homer to dead center, his fourth of the spring. Parker came in as the favorite to start the season in left field and he's done nothing to lose his grip.
Chris Marrero also went deep, giving him five homers for the spring. With Michael Morse swinging a hot bat it's hard to see how Marrero fits in, but he certainly has opened eyes over the past month.
FLASHING THE LEATHER: Gordon Beckham took some fly balls in left field on Friday, but Saturday was all about showing off at his natural position. Beckham went a long way to snag a pop-up for Moore and he later made a leaping grab of a shot up the middle.
Slade Heathcott might have made the play of the spring when he went into the right field corner for a sliding grab. Heathcott was up from minor league camp.
STREAKING: Tim Federowicz has a double in five straight games, but no other hits during that span. Six of his last seven hits have been doubles. Now you know.
"I like him," Bochy said. "He's made some noise in this camp."
TRAINER'S ROOM: A day after making his spring debut, Will Smith said all felt right in his left arm. Smith threw all his pitches in an inning Friday, and he'll play catch for a couple of days before getting back into games on Monday and Wednesday.
"No setbacks so far," he said. "I'm still looking to be ready for opening day."
Cory Gearrin (cracked nail) will throw a bullpen session Sunday.
FAMILIAR FACE: When the non-playing Mariners crossed the field to head off to the golf course or wherever, Chris Heston stopped by the dugout to hug Bochy and see some former teammates. Mariners people say Heston won't make the team, but he'll be one of the top options for a call-up should the team need a starter.