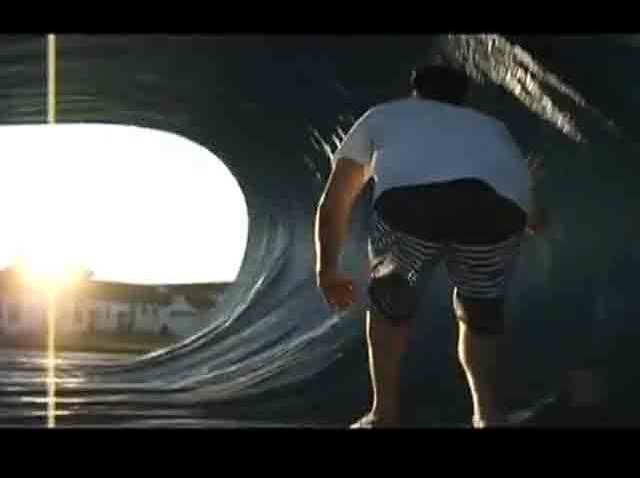 A new YouTube video produced by a group of Santa Cruz surfers and skateboarders has nearly 1.6 million views and counting on YouTube.
It introduces folks to the sport of tarp surfing.

A group of skateboarders roll across a blacktop covered in a blue tarp. Somebody grabs an edge of the tarp and runs to form a barrel while a buddy skates the tube.
The scene that follows a very surf-esque scene without the need for a wet suit.

Tarp surfing was apparently born in Santa Cruz by surfers who needed to be able to get a wave high even with the surf was low.
The Santa Cruz tarp surfing crew told the Santa Cruz Sentinel they produced the video for fun. In it one of them says, "Tarp surfing pretty much started blowing up right now -- the very second you're watching this." With 1.5 million views, he was exactly right.
Tarp surfing is said to have started in the mid-90s, but the "technology" has evolved in the last years. That technology includes a few weights, a blue tarp, a skateboard and a couple of friends. Those who have done it say it brings you a similar rush as hitting the real surf.