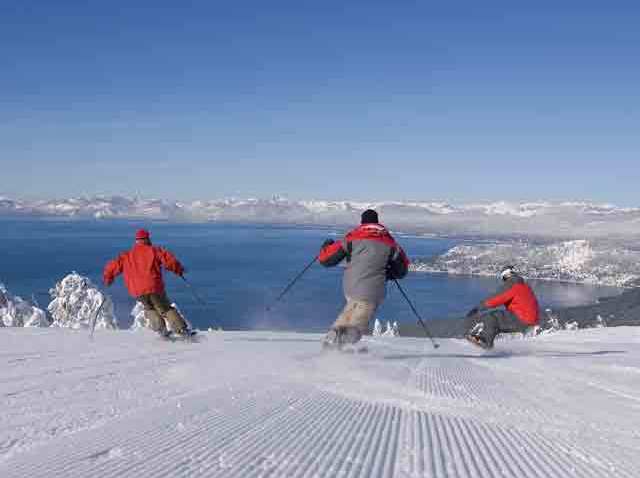 For the third year in a row Lake Tahoe has been declared the country's most popular ski destination. It gets the nod because Tahoe gets more air/hotel packages bookings on the Orbitz travel Web site.

The Orbitz news means people from across the country who have to spend thousands of dollars on plane tickets, rental cars and hotel rooms in order to get just one week of skiing choose Tahoe over other mountains. It beat out places like Jackson Hole, Breckenridge, Park City and Vail.

The popularity of skiing and snowboarding is about to jump thanks to a little event that is about to kick off in Vancouver.

This year's Winter Olympics is sure to up the interest in all snow-related sports.
Locals will be fighting the out-of-towners now that the region has received a good dumping of snow. Resorts from Tahoe to Bear Valley say they got six to eight feet of snow in the past seven days.

Here in the Bay Area, getting to Tahoe is a simple ride up I-80. Hotel rates still apply.