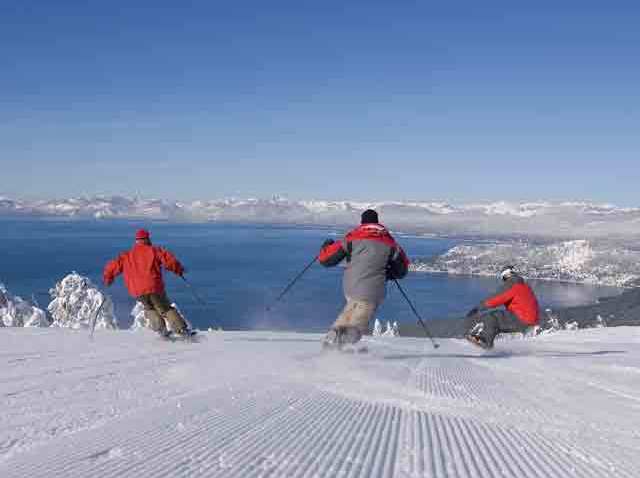 What to do with ski slopes when the weather's too warm for snow? Trade the skis for a set of wheels.
Mountain biking is the newst big thing at Tahoe resorts, with a slew of new trails opening this summer. It's a clever reuse of the terrain's transformation from icy white in December into a warm Nevada summer.
Advances in bike technology have made it easier than ever to climb the tricky terrain. On a recent trip, a septuagenarian Contra Costa Times reporter was startled by the ease with which he was able to scale a rocky ridge.
Squaw Valley, Northstar, Kirkwood and Mammoth all offer bike services, ranging from trails to equipment rentals to lessons. Newcomers will want to rent plenty of extra padding; just as with high-velocity skiing, one tumble could lead to serious injury.
Meanwhile, back in San Francisco, bike advocates can finally breathe easy as the City lifted a four-year injunction that prevented any bike network upgrades. Work has begun on bike lanes and racks -- maybe the City could take a hint from Tahoe and install a few trails on hillside parks.
Copyright FREEL - NBC Local Media