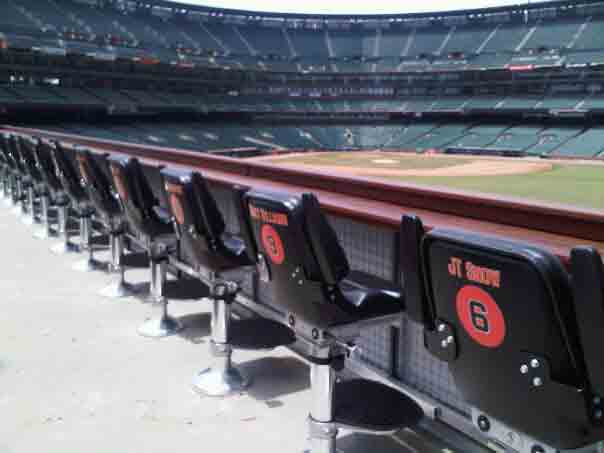 Workers along the San Francisco waterfront have just completed a brand new attraction worthy of the crown jewel that is AT&T Park.
We are talking about a beer garden that has room for about 50. Sponsored by Coors, it just set up shop in the outfield next to the cable car.

It's free to anyone who has a game ticket.

The still-to-be-named beer garden is equipped with plenty of heating vents for those cool night games. It also has 20 leather captain chairs that just might be the best seats in the house. They look out on the field from the far end of the arcade and each one holds the name of a Giant great. Those are now up for sale like any other ticket and appear to be going fast. They cost between $30 and $50 bucks, depending on dynamic pricing.

The beer garden will be up and running for the next home stand against the Florida Marlins and should be a bonafide hit by the time the Dodgers come to town next weekend.

Miller Coors General Manager Tracy Neal says the deck was designed with two objectives in mind: enjoying baseball and enjoying Coors Light. He's right. There are few things that go together better than baseball and beer and that is the marriage of this new free attraction.

There are nights when you have to have a standing room only or arcade ticket to get to the bar. Think a Friday night Dodger game.

The only down side we see is that for a beer garden, the beer choices are a tad limited. You can get Coors Light, Coors Banquet and Blue Moon.
Lori Preuitt calls dibs on the JT Snow chair.