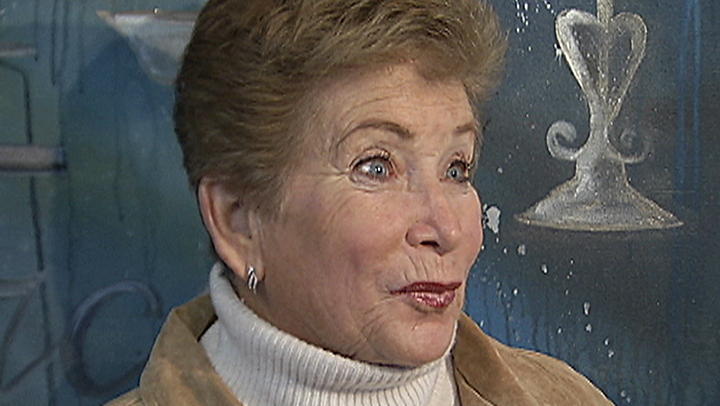 The 70-year-old woman who was arrested -- then cleared -- in her husband's death said on Friday that she can't wait to resume her previous life as an umpire with the United States Tennis Association.
Lois Goodman reacted to the news that the USTA, of which she has officiated some of the greatest players in her more than 35 years in the job, was reinstating her in 2013.
"It's a great holiday gift," said Goodman as she stood alongside her attorney, Robert Sheahen, in Sherman Oaks on Friday. "I'm thankful.
"I get my old life back. I appreciate my life so much more now seeing what I went through."
Goodman drew national headlines when she was arrested in the death of her husband, Alan, in August during the U.S. Open in New York where she was set to begin officiating. Authorities accused her of using a coffee mug to bludgeon her husband to death in their San Fernando Valley home. Upon her arrest, she was suspended from her job.
Alan Goodman's bloodied body was found in the couple's Woodland Hills home on April 17. Officers initially ruled the death suspicious because they couldn't determine if foul play was involved, according to an LAPD press release.
But after launching a full homicide investigation and working closely with the Los Angeles County Coroner's Office, detectives said on Aug. 2 that the case was a homicide and named Lois Goodman the prime suspect, the LAPD said.
On Nov. 30, the Los Angeles County District Attorney's Office dropped charges, saying they had received additional information and were unable to proceed because of insufficient evidence.
The announcement came after Goodman's attorneys said that her DNA was not found on the coffee mug and that she had passed a lie detector test.
Shortly after the charges were dropped, Los Angeles Police Chief Charlie Beck announced that detectives would continue to investigate the case.
On Friday, Goodman said she didn't know she had the strength to withstand being arrested, and temporarily housed at Riker's Island, before being charged with killing her husband who she was married to for over 50 years.
"I knew one day that I'd be cleared," she said.
When asked by a reporter what she'd tell her husband if he were alive, she said, "He knew I loved him very much.
"He'd be very proud to know that everything turned out all right."