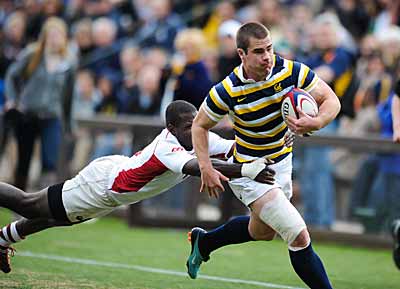 Thanks to a massive fundraising effort, all of the Cal sports will be around for students to enjoy next year. The final sport to be pulled off the chopping block is men's gymnastics.
The university announced Monday more than $2.5 million has been raised to save the sport. Though that is short of the $4 million goal, the university's athletic department says the money, combined with cuts to annual spending will be enough to keep the program around for at least 7 to 10 years. Cal will have to cut men's gymnastics scholarships to help make up the difference.
UC Berkeley announced last September four sports (baseball, men's gymnastics, women's gymnastics and women's lacrosse) would be eliminated. Rugby was going to be assigned to a new tier. The news prompted more than $20 million in donations, enough to save all five sports.
"We have much to be appreciative for and I couldn't be happier for members of our men's gymnastics program," said Director of Athletics Sandy Barbour. "Our community has made its passion for our athletic programs abundantly clear for all to see. Throughout this challenging year, our teams and our student-athletes have performed at a level that rivals the best in our history. To say that Cal Athletics, together with our community, has 'risen to the challenge' is indeed an understatement."