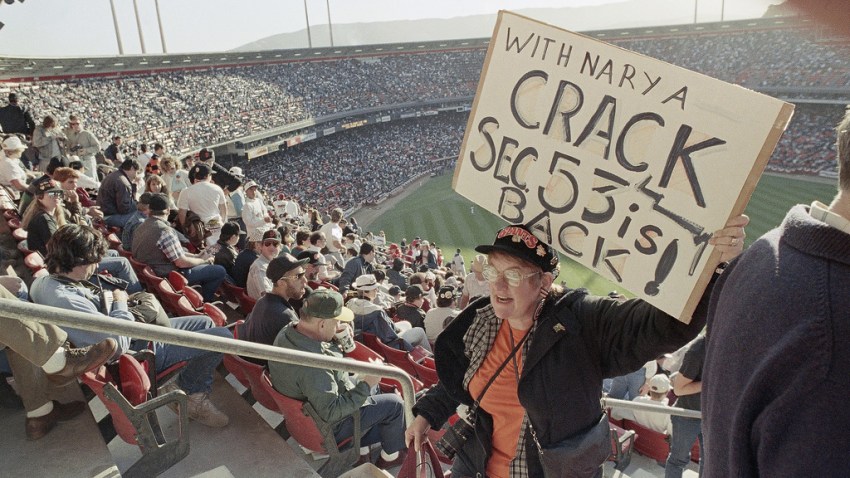 Twenty-one years ago the Bay Area was wild about baseball, much like it is now.

But then not only were the San Francisco Giants playing well but the cross-bay rivals, the Oakland Athletics, were in the World Series.

The Battle of the Bay would have been memorable even if the earth didn't start shaking just before the start of game three. But it did and the Bay Area has never been the same.

This Sunday, the Giants will be in Philadelphia fighting for another opportunity to represent the Bay Area in the World Series. But back home, Bay Area residents will be commemorating the 17th anniversary of the Loma Prieta earthquake.

The Loma Prieta earthquake registered 7.1 on the Richter scale. Geologists say there is a 63 percent chance an earthquake with a magnitude of 6.7 or greater will occur again before 2031.

This time the Bay Area hopes to be ready. Much has been done to ensure infrastructure is ready for an earthquake.

Drills have been done to give residents a chance to improve preparedness while cities are working to get emergency responders and volunteers ready to spring into action should the next big one hit.

In and around the Bay Area, schools, highways and other public buildings have been retrofitted to withstand another quake of up to eight on the Richter scale. Other structures deemed unsafe were torn down.

While a lot has changed since the Loma Prieta earthquake, experts say thousands of private homes and apartment buildings are still vulnerable.

Most of these buildings were built decades before state building codes were upgraded for greater seismic safety. Others are built on landfill which could cause buildings to collapse in a major quake.

The other major risk is to hospitals. Some of which have fallen behind state imposed deadlines to retrofit their buildings because of the high cost.

Right now several projects are going on to make the necessary fixes, with the hope they will be done in time. Much of the work isn't expected to be completed on major projects like the Bay Bridge until 2013.