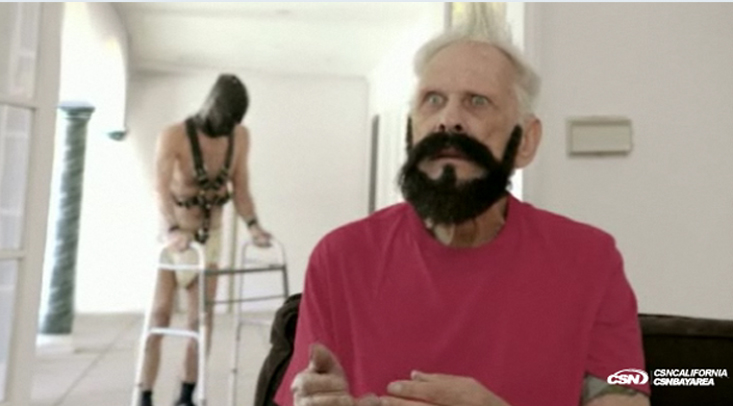 Comcast Sportsnet has had some hilarious Giants commercials this year. They are so good, you don't want to fast forward during the games in fear you might miss one.

The latest one features two actors playing a much older Brian Wilson and his buddy The Machine. It's a little inside baseball for an every day fan, but real Giants fan will instantly get the joke.

The theme of the spot is "what if," as in what if Giants fans had to wait another 52 years to win a World Series.
Well for one thing, Brian Wilson would be really old. And according to the producer of the spot, he would still be hanging out with leather-clad friends.
Wilson still has his dyed black beard, but his Mohawk is now gray. The Machine is still wearing his garb too, but instead of a g-string he is wearing a diaper and pushing a walker.

Is it funny or disturbing? You decide.